Steel Structure Warehouse Shed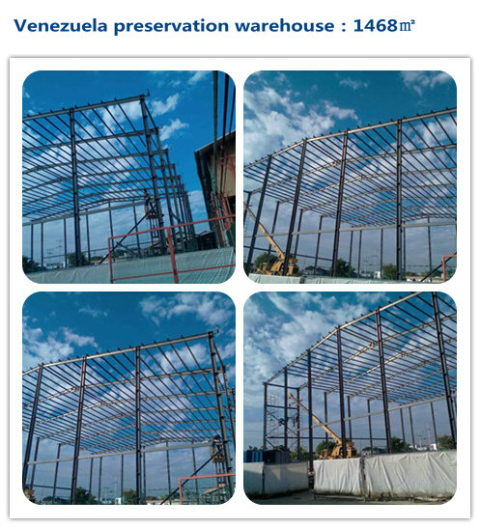 1.Steel Structure material introduction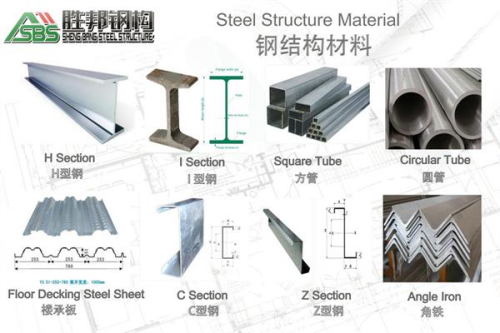 C steel was processed after hot rolling and cold bending. Its characteristics are: thin wall, light weight, good cross section performance, high strength (compared with the traditional steel) and can save 30% materials compared with the equivalent steel.

C type steel is widely used in purlin and wall beam steel structure building, also can combined into lightweight roof, carrier construction, etc. In addition, it can also be used for machinery and column, beam and arm light industrial manufacturing.
2.Provide data
Item Name

Steel structure building

Size

Length, Width, Roof height and Eave Height

Roof and Wall

PU, EPS, Rock Wool sandwich panel

Door and Window

PVC or Aluminum Alloy

Column and Beam

Hot rolled H section , I section or Galvanized

Purlin

C-Section and Z-section

Surface

2 primer and 1 finished paint

Local Climate

1. wind speed 2. Rain load 3. Snow load 4. Earthquake grade if any, etc.

Crane parameter

If need crane beam, parameter is in need.

Drawing

1. Quote as clients' drawing
2. Design as per clients' requests.

Package

In container or as per requests.

Load in

20 ft', 40 ft' GP, /HQ/OT container
3.Transportation
Steel structure is mainly composed of steel column, steel beam, steel frame and the rigid support and so on, so steel structure component volume is larger, The mainly transportation for export is as follow:
1). Seaworthy
In general, after customer order, our engineering technology department design the steel structures will be according to the 40 'HQ and 40' open top container inside size to design the shipment, in most cases, we use 40 'HQ and 40' open top shipping container shipment to pack steel structures.

2).Package for the steel frame
If you want to use the 40 HQ container to transportation the whole steel structure product. You can do the steel frame to package ,use the cable wire to fix. But you must paid for the steel frame and baling charges.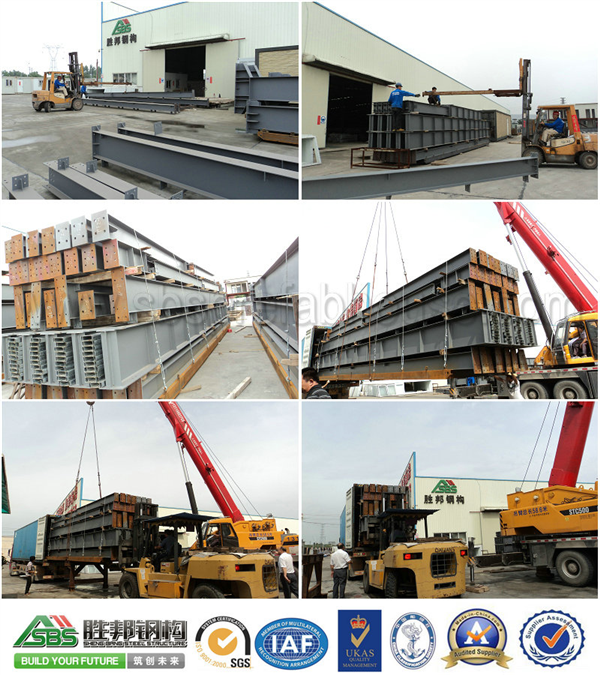 4.Advantages
1) Features: fast and flexible to assemble, safe, thermal and noise insulation, water proof and fire prevention;
2) Cost-effective: Fast and easy installation greatly shorten the construction time which reduce the costs;
3) Durability: The whole structure is easy in maintenance, which can be used for more than 50 years.
4) Perfect design: Perfect design completely avoids leaks and water seepage. Meanwhile, it's also in line with the national level of fire prevention.
5) Carrying capacity: can resists the impact of strong wind and seismic performance and bears heavy snow loads.
Due to the above advantages, combination of light china steel building structures in construction engineering, railway, petrochemical industry, water conservancy construction highway construction and military engineering and earthquake relief in the fields of temporary is widely used in construction.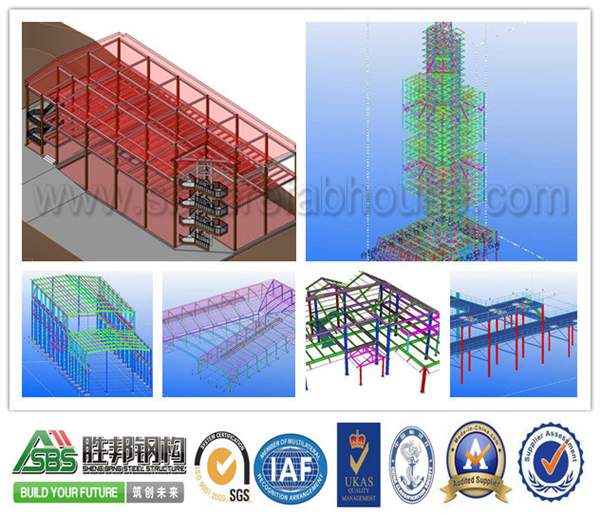 The intent of this Provision is to ensure that the end connections of the brace test specimen reasonably represent those of the prototype. It is possible that due to fabrication or assembly constraints variations in fit-up, faying-surface preparation, or bolt or pin hole fabrication and size may occur. In certain cases, such variations may not be detrimental to the qualification of a successful cyclic test. The final acceptability of variations in brace-end connections rests on the opinion of the building official.
Example Brace Testing Protocol
Example Brace Testing Protocol

Cycle

Deformation

Inelastic Deformation

Cumulative Inelastic Deformation

2 @ Äby

= 2*4*(Äby − Äby) = 0Äby

0Äby = 0Äby

2 @ 1/2Äbm

= 4 @ 2.0Äby

= 2*4*(2.0Äby − Äby) = 8Äby

0Äby + 8Äby = 8Äby

2 @ Äbm

= 4 @ 4.0Äby

= 2*4*(4.0Äby − Äby) = 24Äby

8Äby + 24Äby = 32Äby

2 @ 11/2Äbm

= 2 @ 6.0Äby

= 2*4*(6.0Äby − Äby) = 40Äby

32Äby + 40Äby = 72Äby

2 @ 2Äbm

= 2 @ 8.0Äby

= 2*4*(8.0Äby − Äby) = 56Äby

72Äby + 56Äby = 128Äby

4 @ 11/2Äbm

= 2 @ 6.0Äby

= 4*4*(6.0Äby − Äby) = 80Äby

128Äby + 80Äby = 208Äby

Cumulative inelastic deformation at end of protocol = 208Äby