steel structure warehouse in Ghana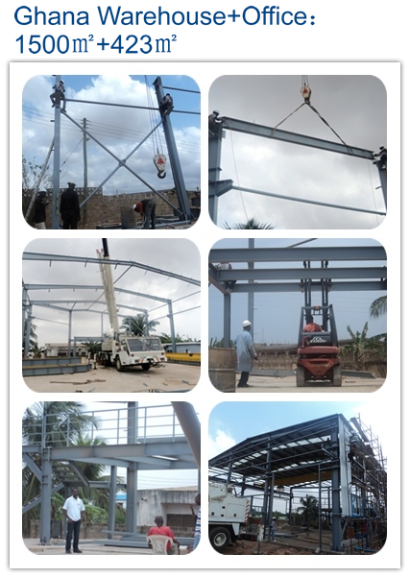 1、The steel structure meterial
Steel Structure Warehouse is the quick assembly. Construction of a normal building takes at least a few months to complete. Steel Structure Warehouse are very quick and easy to erect. All of the drilling, cutting, and welding is done at the manufacturing site. The components are then sent to the construction site to be assembled. Besides the quick construction times, these buildings are usually cheaper than normal construction.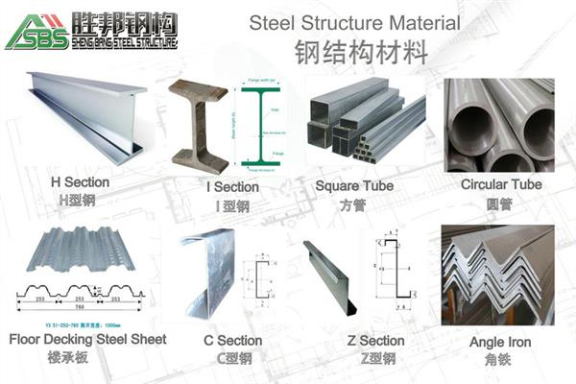 2、Technical parameters
Lifting capacity(t)

t

5

10

Span(m)

s

10.5-31.5

10.5-31.5

Lifting height(m)

16

16

Trolley moving speed(m/min)

37.2

43.8

Trolley lifting speed(m/min)

A5

12.5

8.5

Crane running speed(m/min)

A6

15.5

13.3

A5

89.8 92.3 89.8 91.9 84.7

A6

116.2 117.4 115.6 116.8 112.5

Power source

A.C380V 50HZ 3-Phase
3.Ghana prefabricated steel structure warehouse
Construction area of prefabricated steel structure warehouse is 1500m*m+office 423m*m,steel structure warehouse construction place is Ghana. Steel structure warehouse is good at easy installation, stable structure, earthquake proofing, water proofing, energy conserving and environmental protection, etc.At continuity plates, the end of the continuity plate to column flange weld near the column flange tip permits the use of a full weld tab, and removal is generally efficient if properly detailed. With this edition of the Provisions, it is permitted to allow 1/4 in. (6 mm) of weld tab material to remain at the outboard end of the continuity plate-to-column weld ends because the strain demand placed on this weld is considerably less than that of a beam-to-column flange weld, and the probability of significant weld discontinuities with the distance permitted is small. Also, complete weld tab removal at beam-to-column joints is required to facilitate magnetic particle testing required by Section J6.2f, but such testing is not required for continuity plate welds. At the opposite end of the continuity plate to column flange weld, near the column radius, weld tabs are not generally desirable and may not be practicable because of clip size and k-area concerns. Weld tabs at this location, if used, should not be removed because the removal process has the potential of causing more harm than good.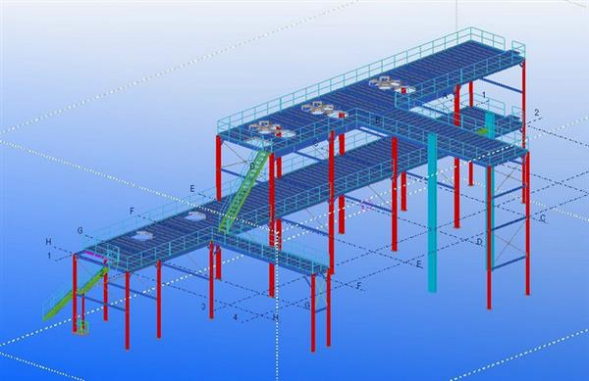 4.Bolted joints shall satisfy the following requirements:
(1) The available shear strength of bolted joints using standard holes shall be calculated as that for bearing-type joints in accordance with Specification Sections J3.6 and J3.10. The nominal bearing strength at bolt holes shall not be taken greater than 2.4dtFu.
(2) Bolts and welds shall not be designed to share force in a joint or the same force component in a connection.
(3) All bolts shall be installed as pretensioned high-strength bolts. Faying surfaces shall satisfy the requirements for slip-critical connections in accordance with Specification Section J3.8 with a faying surface with a Class A slip coefficient or higher.
5.Steel Structure Warehouse Advantages:
1)Wide span: Single span or multiple spans, the max span clear distance is 36m, without middle column.
2)Low cost: Unit price range from USD35 to USD70/square meter FOB according to customer's request.
3)Fast construction and easy in installation.
4)Long service life: More than 50 years.
5)Environmental protection, stable structure, earthquake resistance, water proofing, and energy saving.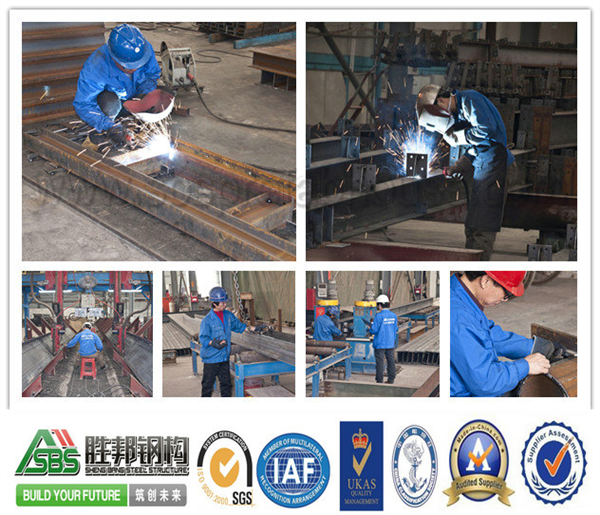 6.Company Profile:

Foshan Shengbang Steel Structure Co., Ltd.Possesses professional large-scale steel structure production equipments and the automatic spraying production
line, so we can satisfy the different customers demand.We takes "build your future" as mission and takes company growth as premise.The company has trained many
high quality marketing personnel, professional technician and construction workers.We take the customers' demand as the guidances, then provide reasonable,
scientific and effective solution for customers.We regard practical growth, innovationand group solidarity as our company spirit, so that we can offer all round service to customers.