1. The detail material for the steel structure
Pre-engineered buildings offer an economical solution to many hazardous materials storage issues. They usually feature lower costs per square foot than site-erected buildings. Also, they have no associated architectural and engineering fees if they are standard products and few fees if they are special orders. Plus, there are minimal contractor's fees, usually just the cost of a simple concrete pad to support the weight of the building, and they can easily be relocated to meet future expansion plans.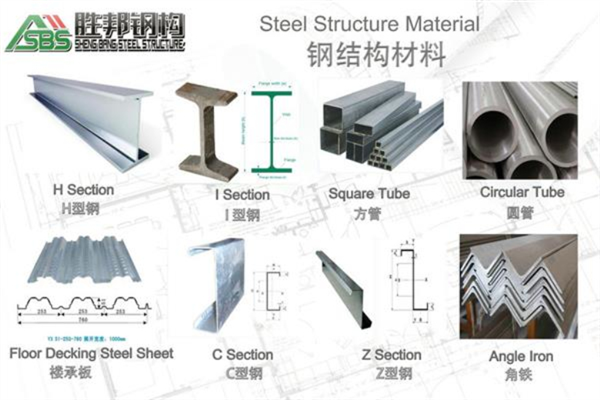 As a professional in the warehousing industry you serve as the vital link between manufacturers and their customers. At General Steel we understand that businesses like yours pick up, transport, store, and deliver a variety of goods which requires an efficient space. Prefabricated steel buildings offer several unique advantages over other construction methods. A steel warehouse building offers internal clearspan widths of up to 300 feet: in warehousing, this feature alone means you have more internal space to use for storing products and less waste from supporting columns and load-bearing walls.
2. Provide data
Item Name

Steel structure building

Size

Length, Width, Roof height and Eave Height

Roof and Wall

PU, EPS, Rock Wool sandwich panel

Door and Window

PVC or Aluminum Alloy

Column and Beam

Hot rolled H section , I section or Galvanized

Purlin

C-Section and Z-section

Surface

2 primer and 1 finished paint

Local Climate

1. wind speed 2. Rain load 3. Snow load 4. Earthquake grade if any, etc.

Crane parameter

If need crane beam, parameter is in need.

Drawing

1. Quote as clients' drawing
2. Design as per clients' requests.

Package

In container or as per requests.

Load in

20 ft', 40 ft' GP, /HQ/OT container
Commercial Metal Buildings are perfect for Offices and Warehouses. They have many advantages and can accommodate a factory setting, a warehouse, or they can be used as a Storage facility. Adaptability is one of the advantages of using a Metal Building. You have the power to easily change the layout to fit your businesses needs. You can create partitions, add new sections as you grow, or re-organize for better efficiency.
3. Advantage of Steel Materials Repository
1) Features: fast and flexible to assemble, safe, thermal and noise insulation, water proof and fire prevention;
2) Cost-effective: Fast and easy installation greatly shorten the construction time which reduce the costs;
3) Durability: The whole structure is easy in maintenance, which can be used for more than 50 years.
4) Perfect design: Perfect design completely avoids leaks and water seepage. Meanwhile, it's also in line with the national level of fire prevention.
5) Carrying capacity: can resists the impact of strong wind and seismic performance and bears heavy snow loads.
Due to the above advantages, combination of light china steel building structures in construction engineering, railway, petrochemical industry, water conservancy construction highway construction and military engineering and earthquake relief in the fields of temporary is widely used in construction.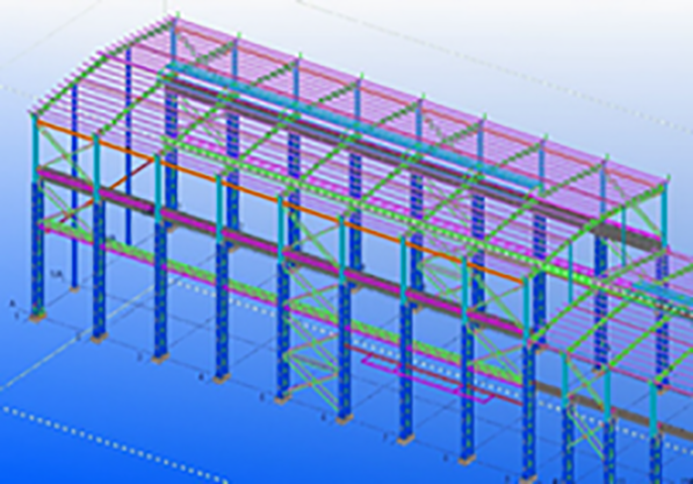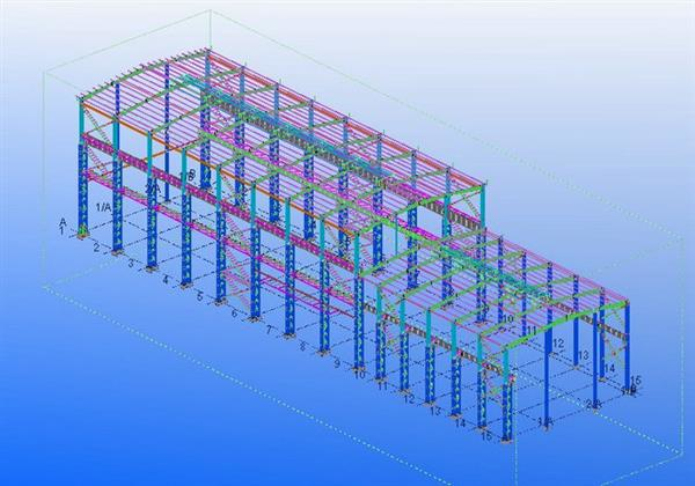 Building a new warehouse facility is a serious decision, whether you are warehousing your own inventory or are in the warehousing business. It is likely that your company will use this facility for many years. At General Steel we take great pride in our reputation as one of the most recognized names in the industry for pre-engineered steel warehouse buildings.Using a steel building for your warehouse from SBS can save your company time and money when compared to the conventional construction of similar sizes structures. When you take into account the long-term costs of maintenance and repair, a steel building from General Steel can save you even more money because our buildings are engineered to be resistant to the elements and material erosion.
If you need space and have been searching for a solution, you have many different construction methods to choose from. In addition to the kits General Steel provides you have probably run across other options such as: arch style, light gauge, open-web, tube steel, weld-up and even pole barns which are actually made of wood.SBS warehouses are fabricated from high-grade steel and can accommodate clear-spans up to 300 feet wide, an accomplishment very difficult to achieve on a cost effective basis with most other building materials and methods. General Steel warehouse buildings require no interior columns or load-bearing walls, giving you greater flexibility on the design and layout of your facility and more room for storing goods.
Company Profile:

Foshan Shengbang Steel Structure Co., Ltd.Possesses professional large-scale steel structure production equipments and the automatic spraying production
line, so we can satisfy the different customers demand.We takes "build your future" as mission and takes company growth as premise.The company has trained many
high quality marketing personnel, professional technician and construction workers.We take the customers' demand as the guidances, then provide reasonable,
scientific and effective solution for customers.We regard practical growth, innovationand group solidarity as our company spirit, so that we can offer all round service to customers.