steel structure hangar building
We produce all sizes of airplane hangars to accommodate your craft. Our steel frames support large spans and height for clearance. Bi-folding doors,swing out,or sliding doors can be engineered into the aviation building frame. We also have available the very best of quality engineered bi-fold door systems. We can provide you a free, accurate quote usually within 1-3 business days if you have working architectural drawings. We can also help with design if needed for a reasonable fee. We price our buildings economically without sacrificing engineering integrity or safety.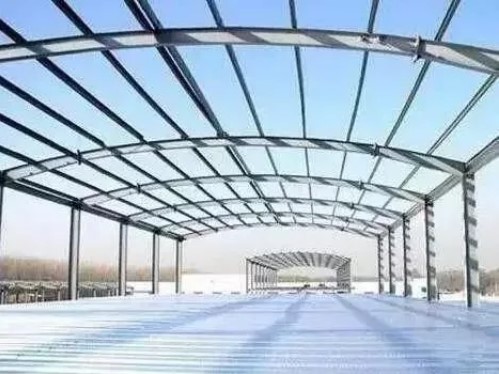 1. The detail material for the steel structure
The steel structure material is included the H section,I section,Square tube,Circular Tube,Floor decking steel sheet,C section,Z section,Angle iron , Steelbar ,Steel plate.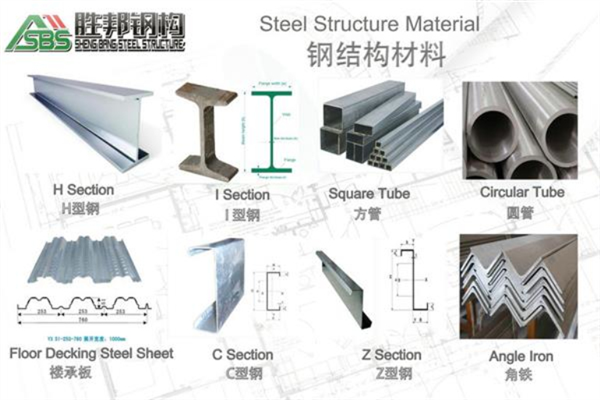 The materials specification ofsteel structure hangar building as follows
Main Structure : Steel Column , Roof Steel Beam , the Materials Q345B Welding H Beam , Yield Strength :345Mpa
Secondary Structure : Roof Bracing , Column Bracing , Roof Purlin , Wall Purlin , Tie Bar ects , Materials : Q235B Steel , Yield Strength : 235Mpa
Wall and Roof : Single Colour Sheet , Sandwich panel for customers choose .
Door : Sandwich panel Sliding Door , Roller up door
Window : Aluminum alloy window , UPVC Window
Surface treatment of Steel Structure : Painted or Hot dip galvanized
2. Product details
Product Name

Steel Structure Building

Specification

Foundation

Concrete and Steel

Support

X or V types, angle steel or round tube

Surface

Two layers and anti-rust paint

Color

White, Grey, Blue, Green, etc

size

Designed by your requirement

Main component

Base materials

Cement and steel foundation bolts

Main frame

H beam (welded or hot rolled)

Material

Q35B,Q345B

Purlin

C purlin (C120-320) or Z Purlin (Z100-200)

Bracing

Tie bar, lateral bracing, column bracing, knee bracing, etc

Bolt

Normal bolt, high strength bolts, Galvanized bolt

Roof & wall

Sandwich panel, steel corrugated sheet

Door

Sliding door , rolling shutter

Window

PVC window, aluminum-alloy Window

Accessories

Skylight, ventilation, downpipe and galvanized gutter etc.
3. Product informatails
Hangar referred hangar,
Aircraft maintenance large span single-building is the main building of aircraft maintenance areas. Depending on the amount of aircraft maintenance and repair project requirements, layout hangar, building height, structure also varies, depending on all the following factors:
1)the same time the number of aircraft and aircraft maintenance.
The extent and maintenance project needs overhaul;
2)height and plane hangars
Requirements and restrictions arrangement;
3) hangar doors and hangar crane.
Set the working platform requirements;
4)hangar and outside the fire-fighting facilities
Configuration requirements;
5)site conditions and trends.
5. Service flow path:
Discussing Project——Design Plan Drawing——Budget & Quote——Confirm Drawing&Quotation——Sign the Contract——Make the shop Drawing——Manufacturing——Transportation——Shipping——Foundation Ready——Guidance Installation——Finshed Installation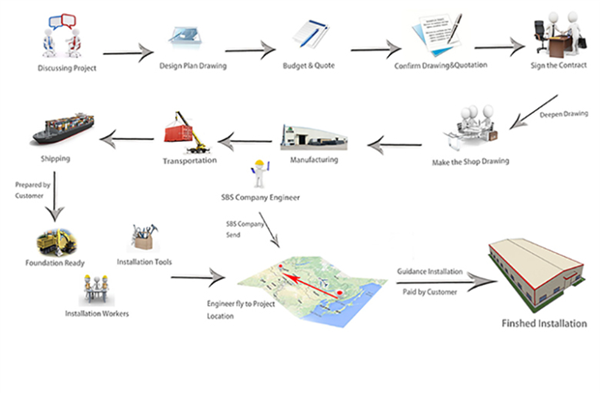 Use a bi-fold, tilt up and large double sliding door, depending on what you desire. Hangars may be designed using a gable symmetrical, gable unsymmetrical or single slope structural system.Let our project engineers help you design the perfect steel hangar to store your plane or helicopter. We can ship your metal airplane hangar to the location of your aircraft and can also provide you.In addition to housing your aircraft, we can create a hanger large enough for you to keep other equipment handy for repairs and maintenance or your aircraft. Our customer service department is ready to assist with your questions during the construction process.We have helped airports, aviation businesses and individuals, design and engineer versatile steel metal aircraft hangar buildings.
ORDINARY MOMENT FRAMES (OMF)
Ordinary moment frames (OMF) of structural steel shall be designed in conformance with this section.OMF designed in accordance with these provisions are expected to provide minimal inelastic deformation capacity in their members and connections.There are no limitations on width-to-thickness ratios of member for OMF, beyond those in the Specification. There are no requirements for stability bracing of beams or joints in OMF, beyond those in the Specification. Structural steel beams in OMF are permitted to be composite with a reinforced concrete slab to resist gravity loads.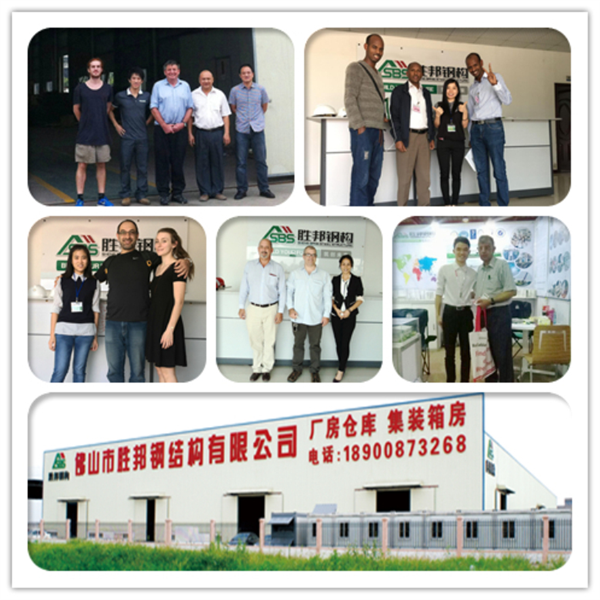 During the hangar construction, the works were performed in accordance with the general contractor contract. All of our hangar designs are constructed to not only be functional but to also look sharp. Aside from protecting precious aircraft, these structures help pilots be a little more at ease. With plenty of space, they can also store necessary tools and materials to ensure safety each time the plane leaves the ground.
Included with your custom hangar kit are computer-produced drawings, which provide all the necessary information for an engineer to prepare the proper foundation for your steel building. Heritage does not aid in construction, but you'll receive detailed drawings and technical support during the erection of your building.
Company Profile:

Foshan Shengbang Steel Structure Co., Ltd.Possesses professional large-scale steel structure production equipments and the automatic spraying production
line, so we can satisfy the different customers demand.We takes "build your future" as mission and takes company growth as premise.The company has trained many
high quality marketing personnel, professional technician and construction workers.We take the customers' demand as the guidances, then provide reasonable,
scientific and effective solution for customers.We regard practical growth, innovationand group solidarity as our company spirit, so that we can offer all round service to customers.