Middle East Agricultural equipment Steel
Agricultural steel construction made by Shengbang Steel Structure Co., Ltd.
It is flexible, economical, durable, affordable, and environmentally friendly.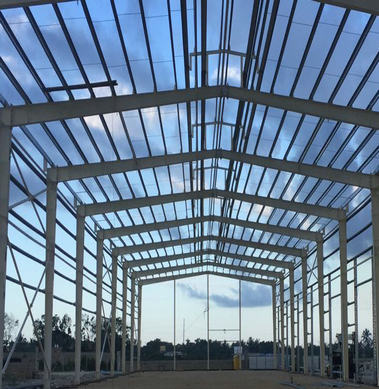 1. Product Detail information
Middle East Agricultural equipment Steel are very strength and durable and it became a new ideal substitute for traditional wooden structures.Agricultural equipment steel have survived the hurricanes,tornadoes and blizzards.Shengbang Steel Structure guranteed to provide the high qualities agricultural equipment for our customers.
Agricultural equipment Steel are available in variety of models, in widths ranging from 10′ to 150′ and in lengths as long as needed, making it easy to customize a Steel Structure garage to fit your needs. All of our buildings feature a clear span design that makes them ideal steel agricultural storage buildings, whether you're storing hay or large farm equipment.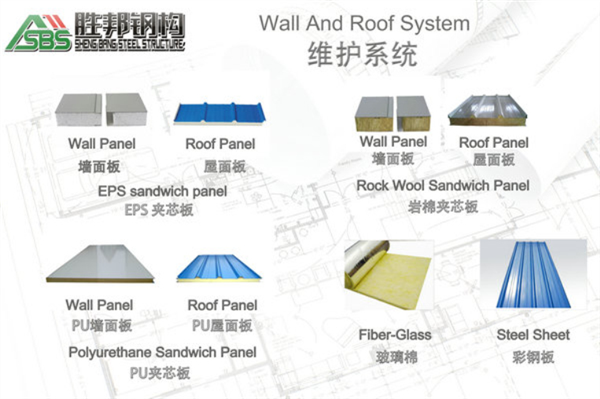 The agricultural steel buildings come in a variety of colors, styles and variables such as windows and doors. The agricultural building can offer protection from harsh winter weather along with scorching heat during the summers. Whether you are trying to keep your cattle indoors or storing heavy farming equipment, HCI steel building can customize your agricultural steel building from site prep to final screw.The old looking metal buildings are a thing of the past with all the latest technology. There are flexible floor plans, column free designs, and adaptable. SBS Steel offers a variety of colors as well.
2. Provide data
Item Name

Steel structure building

Size

Length, Width, Roof height and Eave Height

Roof and Wall

PU, EPS, Rock Wool sandwich panel

Door and Window

PVC or Aluminum Alloy

Column and Beam

Hot rolled H section , I section or Galvanized

Purlin

C-Section and Z-section

Surface

2 primer and 1 finished paint

Local Climate

1. wind speed 2. Rain load 3. Snow load 4. Earthquake grade if any, etc.

Crane parameter

If need crane beam, parameter is in need.

Drawing

1. Quote as clients' drawing
2. Design as per clients' requests.

Package

In container or as per requests.

Load in

20 ft', 40 ft' GP, /HQ/OT container
Industrial agriculture includes the raising of millions of farm animals in unnatural conditions. Most crops go towards animal feed allowing for animals to be raised indoors. Factory farms or concentrated animal feeding operations (CAFOs) are one of the main reasons why agriculture is a top contributor to climate change. CAFOs house hundreds, or even thousands, of animals per facility in crowded and unnatural conditions with little to no access to the outdoors. This system of agriculture aims at raising animals as efficiently and economically as possible with little to no regard for the well-being of animals, the environment, or consumers.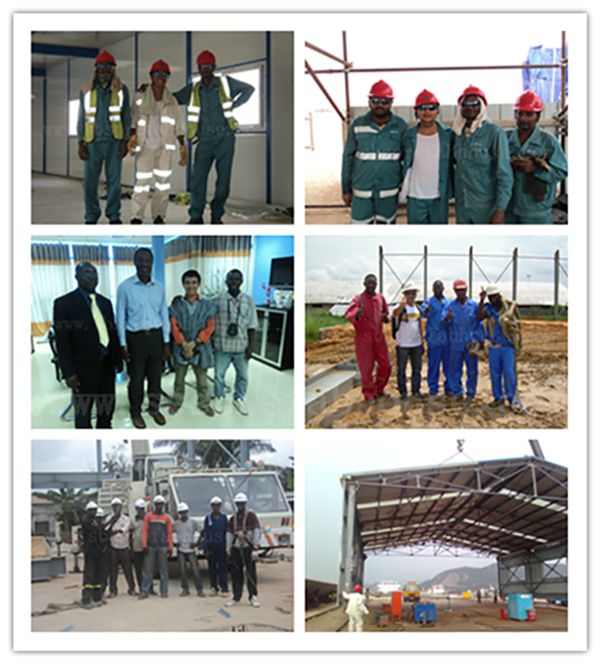 Modern farmers are facing the challenge of improving productivity while reducing fuel consumption and other costs. ArcelorMittal's range of high strength steels for agricultural equipment are helping them to meet this challenge.Agricultural skips are subjected to extreme forces during use. While the skip could be made lighter, it was also necessary to verify that it could resist the wear and tear of farm work.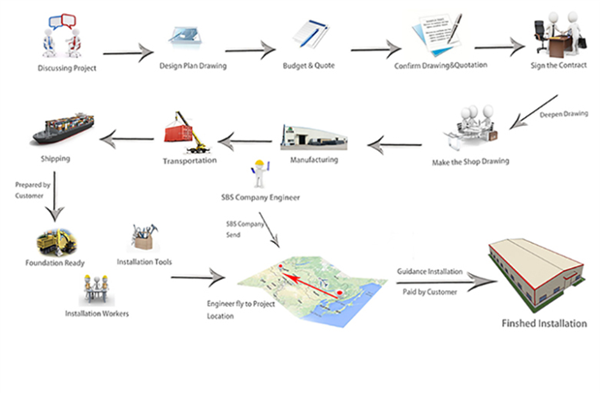 Nominal Shear Strength
The nominal in-plane shear strength of composite diaphragms and concrete slab on steel deck diaphragms shall be taken as the nominal shear strength of the reinforced concrete above the top of the steel deck ribs in accordance with ACI 318 excluding Chapter 22. Alternatively, the composite diaphragm nominal shear strength shall be determined by in-plane shear tests of concrete-filled diaphragms.
wide range of high strength and high performance steel solutions make it possible to help design lightweight construction and agricultural equipment that lasts. At the same time they enable to improve productivity and save on fuel consumption considerably, without extra costs.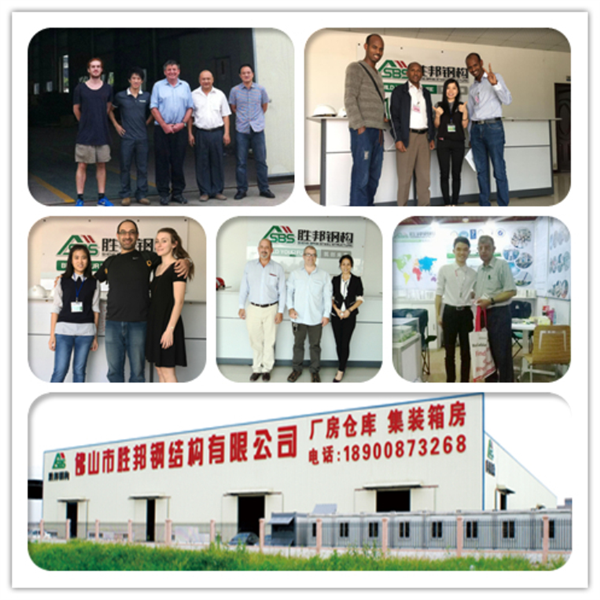 One of the manufacturers that ITS represents, Clifford Welding Systems, a world leader in machinery in the wire and steel industry, has undergone a name change to steel structure. The name change has been effected to better reflect the diversified range of machinery that is now being delivered to its customers and express the capabilities and ambitions of SBS to produce machines and solutions in the wider industrial equipment space.
Company Profile:

Foshan Shengbang Steel Structure Co., Ltd.Possesses professional large-scale steel structure production equipments and the automatic spraying production
line, so we can satisfy the different customers demand.We takes "build your future" as mission and takes company growth as premise.The company has trained many
high quality marketing personnel, professional technician and construction workers.We take the customers' demand as the guidances, then provide reasonable,
scientific and effective solution for customers.We regard practical growth, innovationand group solidarity as our company spirit, so that we can offer all round service to customers.