Prefabricated Steel Structure Garage
Steel structure garage made by SBS.
Features: sturdy, stylish, economical, durable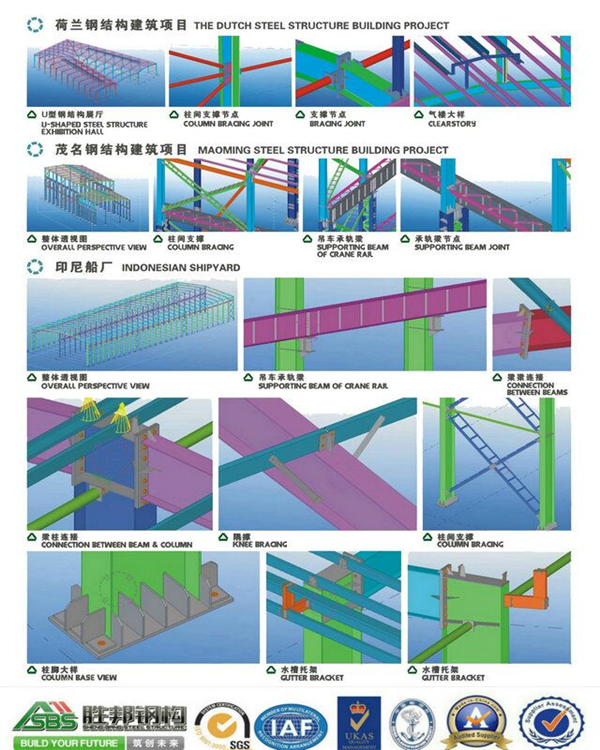 1. GARAGE
When it comes to building your own garage, do not settle for just a few years after the deterioration of rickety wooden structures or leave you constantly leaking. Prefabricated Steel Structure Garage is custom designed according the detail size (Length ,Wide and Height ) , and still accommodates local wind and snow load. It will meet or exceed industry standards and regional requirements.Shengbang Steel Structure Co., Ltd. produce the most durable and reliable prefabricated steel garage provides secure storage for your car, tools and landscaping equipment. Our building is very affordable, because they are designed to do its own builders, and is equipped with an easy to follow instructions and drawings completely prefabricated garage kit.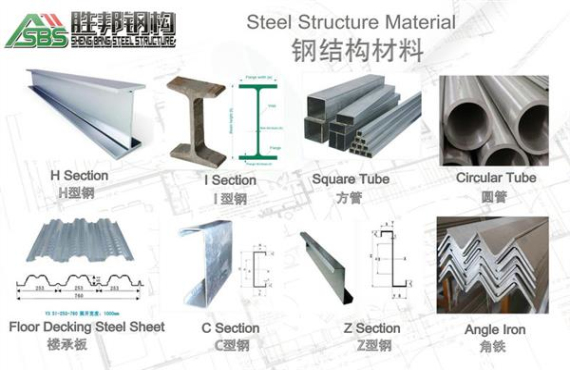 Link Length
The rotations that can be achieved in links subject to flexural yielding with high axial forces have not been adequately studied. Consequently where high axial forces can develop in the link, its length is limited to ensure that shear yielding, rather than flexural yielding, governs and thus to ensure stable inelastic behavior.
2. product details
Product Name

Prefabricated Steel Structure Warehouse

Specification

Foundation

Concrete and Steel

Support

X or V types, angle steel or round tube

Surface

Two layers and anti-rust paint

Color

White, Grey, Blue, Green, etc

size

Designed by your requirement

Main component

Base materials

Cement and steel foundation bolts

Main frame

H beam (welded or hot rolled)

Material

Q35B,Q345B

Purlin

C purlin (C120-320) or Z Purlin (Z100-200)

Bracing

Tie bar, lateral bracing, column bracing, knee bracing, etc

Bolt

Normal bolt, high strength bolts, Galvanized bolt

Roof & wall

Sandwich panel, steel corrugated sheet

Door

Sliding door , rolling shutter

Window

PVC window, aluminum-alloy Window

Accessories

Skylight, ventilation, downpipe and galvanized gutter etc.
3. Description of steel structure building
1)Certification:SGS Standard,GHD Standard,ISO9001:2000
2)Steel structure design common norms are as follows:
"Cold-formed steel structure technical specifications" (GB50018-2002)
"Construction Quality Acceptance of Steel" (GB50205-2001)
"Technical Specification for welded steel structure" (JGJ81-2002, J218-2002)
"Technical Specification for Steel Structures of Tall Buildings" (JGJ99-98)
3)Commonly used steel grades and performance of steel
Carbon structural steel: Q195, Q215, Q235, Q255, Q275, etc.
High-strength low-alloy structural steel
Quality carbon structural steel and alloy structural steel
Special purpose steel
4) Wall & roof can be used by steel sheet, EPS sandwich panel, rock wool sandwich panel & PU sandwich panel.
4. Service flow path
Discussing Project——Design Plan Drawing——Budget & Quote——Confirm Drawing&Quotation——Sign the Contract——Make the shop Drawing——Manufacturing——Transportation——Shipping——Foundation Ready——Guidance Installation——Finshed Installation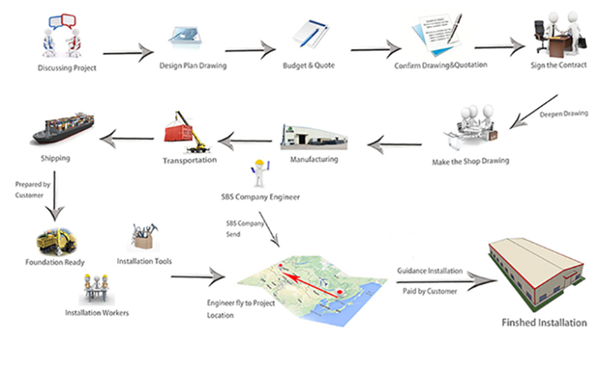 5.Demand Critical Welds
For general commentary on demand critical welds see Commentary Section A3.4. The requirement to use demand critical welds for complete-joint-penetration (CJP) groove welded joints in beam-to-column connections of SMF was first included
in the 2002 Provisions (AISC, 2002). The requirement for notch-tough welds with Charpy V-notch toughness of 20 ft-lb at −20 °F was introduced in the 1999 Supplement No. 1 to the 1997 Provisions. FEMA 350 and 353 (FEMA, 2000b) recommended that supplemental requirements beyond the basic toughness noted above should be applied to CJP welds in these connections. Welds for which these special requirements apply are referred to as demand critical welds.
Company Profile:
Foshan Shengbang Steel Structure Co., Ltd.Possesses professional large-scale steel structure production equipments and the automatic spraying production
line, so we can satisfy the different customers demand.We takes "build your future" as mission and takes company growth as premise.The company has trained many
high quality marketing personnel, professional technician and construction workers.We take the customers' demand as the guidances, then provide reasonable,
scientific and effective solution for customers.We regard practical growth, innovationand group solidarity as our company spirit, so that we can offer all round service to customers.