Prefab steel frame garage
This sturdy and stylish steel structure workshop is carefully designed by the best SBS designers.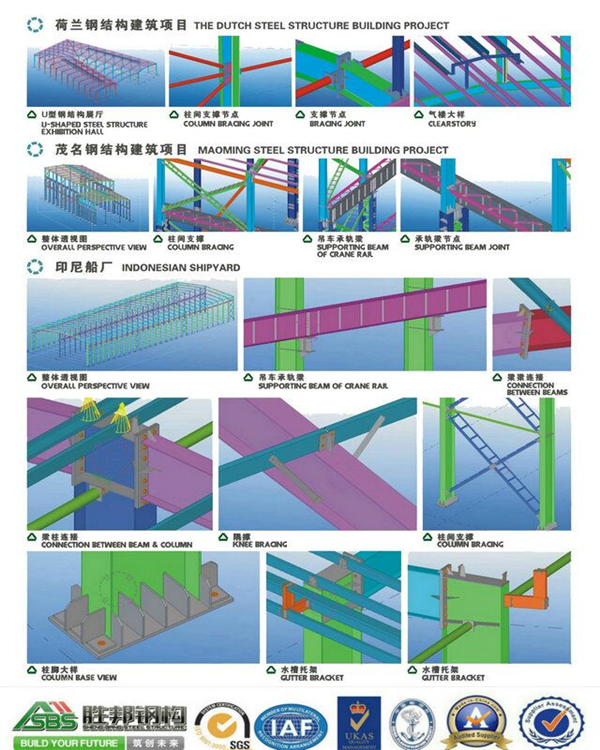 1.Pre-fabricated Structure Is A Good choice For Garage
There are various of types of garages available , you can find these structures for single, double and triple vehicle as well. You can use steel, wood or concrete for constructing your garage. compare with other material,steel is best choice for you.Steel buildings are available in kits and you can take time to build it. It's easy to work with steel and it must support the ceilings and walls. What is more, you can personalize your garage acoording to what your like. Add additional shelving in the roof, or install dormer window,exterior or internal lighting.Prefab Steel Garage is a new type of building structure system which is formed by the main framework through the connected of Steel Column,Roof Beam ,Bracing ,and Purlin , Prefab Steel Garage could used for a wide range of project needs – from commercial (Car Shed ,Exhibition Hall ) to agricultural (metal barns, storage sheds) to industrial (Workshop, equipment storage).
2.The detail material for the steel structure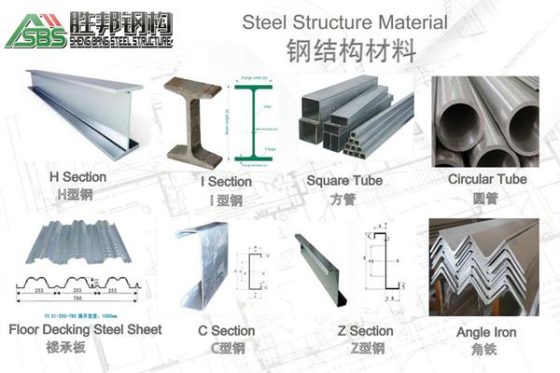 3、Product detials
1.Opinions

1)We can supply all kinds of steel structures, steel building, metal building, modular house, steel frame for warehouse, workshop, garage etc, steel beams, other riveting and welding parts.

2)We can also make and develop new parts according to customers' drawings and detailed dimensions.

2. Specifications

1) Size: MOQ is 200m2, width X length X eave height, roof slope

2) Type: Single slope, double slope, muti slope; Single span, double-span, Multi-span, single floor, double floors

3) Base: Cement and steel foundation bolts

4) Column and beam: Material Q345(S355JR)or Q235(S235JR) steel, all bolts connection! Straight cross-section or Variable cross-section

5) Bracing: X-type or V-type or other type bracing made from angle, round pipe, etc

6) C or z purlin: Size from C120~C320, Z100~Z200

7) Roof and wall panel: Single colorful corrugated steel sheet 0.326~0.8 mm thick, (1150 mm wide), or sandwich panel with EPS, ROCK WOOL, PU etc insulation thickness around 50 mm ~ 100 mm.

8) Accessories: Semi-transparent skylight belts, Ventilators, down pipe, Galvanized gutter, etc

9) Surface: Two lays of Anti-rust Painting

10) Packing: Main steel frame without packing load in 40'OT, roof and wall panel load in 40'HQ

3. Design Parameters

If you need we design for you, pls supply us the following parameter together with detail size

1) Live load on roof (KN/M2)

2) Wind speed(KM/H)

3) Snow load (KG/M2)

4) Earthquake load if have

5) Demands for doors and windows

6) Crane (if have) , Crane span, crane lift height, max lift capacity, max wheel pressure and min wheel pressure!
4.Provide datas
When we make a steel garage, we need to know the length, width and height:
§angle iron can be used as an column bracing
§steel warehouse with a concrete slab fixed to the ground
§can choose different closure methods, such as gables and only closed on both sides.
These steel garage, there are a number of different heights. Garage roof can decorate the color what you want.
Steel building can become totally enclosed or partially enclosed steel garages.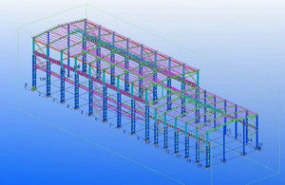 5.garage of PU sandwich panel physical and machanical properties
item

unit

Index of properties

Ⅰ

Ⅱ

A

B

A

B

density ≤

Kg/㎡

30

30

30

30

Compression strength

Compressive stress under 10% deformation ≤

KPa

100

100

100

150

Thermal conductivity coefficient ≤

w/(m.k)

0.022

0.027

0.022

0.027

Water vapor permeability coefficient(23+2)℃/0% to 85%RH ≤

Ng/Pa.m.s

6.5

6.5

6.5

Water absorbing capacity ≤

%

4

4

3

flammability

Grade1

Vertical combustion

Average burning times

30

30

250

250

Grade 2

Horizontal combustion

Average burning intensity

90

90

50

50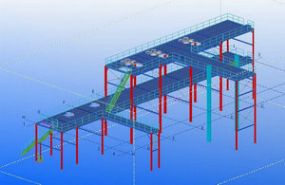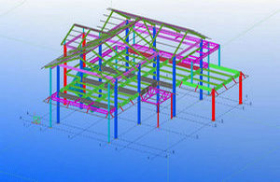 First the walls were built up by a few courses to match the height of the front of the garage. We were able to use recycled bricks from another wall we were removing (we are in the midst of an extension to the main house). With the beam resting on the tops of the walls the garage felt strangely different. It was beginning to take shape.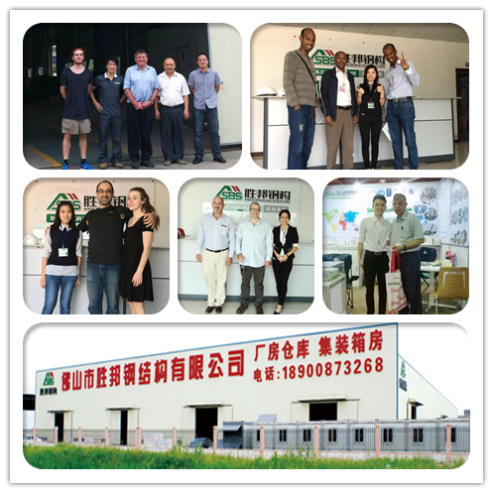 Company Profile:

Foshan Shengbang Steel Structure Co., Ltd.Possesses professional large-scale steel structure production equipments and the automatic spraying production
line, so we can satisfy the different customers demand.We takes "build your future" as mission and takes company growth as premise.The company has trained many
high quality marketing personnel, professional technician and construction workers.We take the customers' demand as the guidances, then provide reasonable,
scientific and effective solution for customers.We regard practical growth, innovationand group solidarity as our company spirit, so that we can offer all round service to customers.