Double Door Steel Structure Garage
This garage, with its fast assembly speed, good thermal insulation, automatic electric shutters, and excellent quality, has a long service life.
The most important thing is that his total cost is very cheap.

1. Product Detail information
Steel Structure Garage is formed by portal frame structure mainly load bearing member are Steel Structure , including H section Steel Coloumn , Steel Beam , Steel Structural Basement , Bracing system for wall and roof . In China the Main Structural we used Q345B Steel , yield strength 345Mpa, the secondary structure used Q235B steel .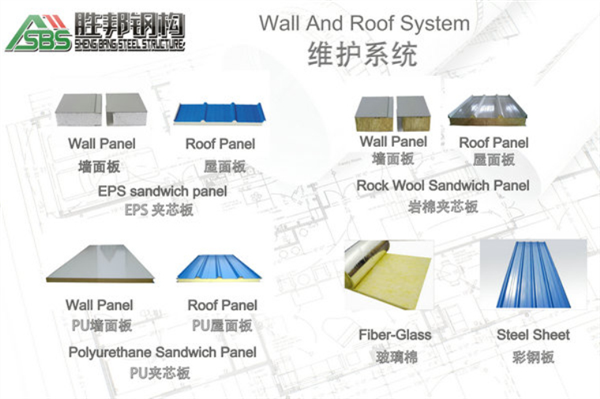 2. Product details
| | |
| --- | --- |
| Main structure | Steel Welded H Section |
| Purlin | C Section Channel or Z Section Channel |
| Roof Cladding | Sandwich Panel or Corrugated Steel Sheet with Fiber Glass Wool Coil |
| Wall Cladding | Sandwich Panel or Corrugated Steel Sheet |
| Tie Rod | Circular Steel Tube |
| Brace | Round Bar |
| Column & Transverse Brace | Angle Steel or H Section Steel or Steel Pipe |
| Knee Brace | Angle Steel |
| Roof Gutter | Color Steel Sheet |
| Rainspout | PVC Pipe |
| Door | Sliding Sandwich Panel Door or Metal Door |
| Windows | PVC/Plastic Steel/Aluminum Alloy Window |
| Connecting | High Strength Bolts |
| Packing | Can be loaded into 40ft'GP/HQ/OT, or 20 ft'container. |
| Drawing | We can make the design and quotation according to your requirement or your drawing |
3. Advantage
Steel Structure Garage are very durable. They are strong enough to withstand heavy snowfall, high winds, and strong earthquakes. The steel paneling can also be coated with aluminum compounds to prevent rusting and increase the life of the panels. These pre-engineered steel buildings are also non-combustible so it's unlikely they will be destroyed by fire. This makes them perfect for storing hazardous chemicals. In addition to the durability, another benefit is the speed of construction.
4. Transportation
Steel structure component volume is larger because it is mainly composed of steel column, steel beam, steel frame and the rigid support and so on. It need a professional transportation,the mainly transportation for export is as follow:
1) Seaworth
Generally, our engineering technology department design the steel structures after customers' order and will be according to the 40 'HQ and 40' open top container inside size to design the shipment, usually, we use 40 'HQ and 40' open top shipping container shipment to pack steel structures.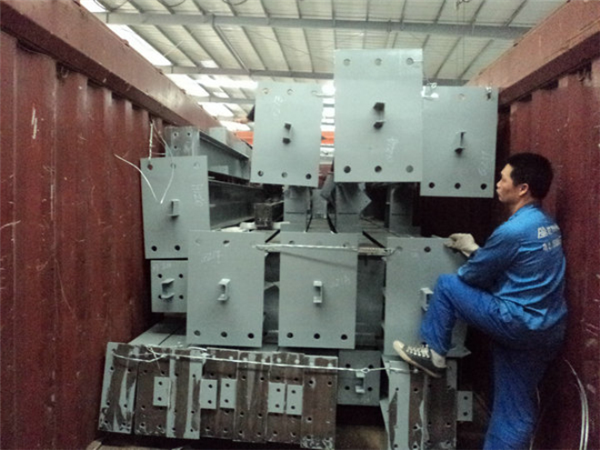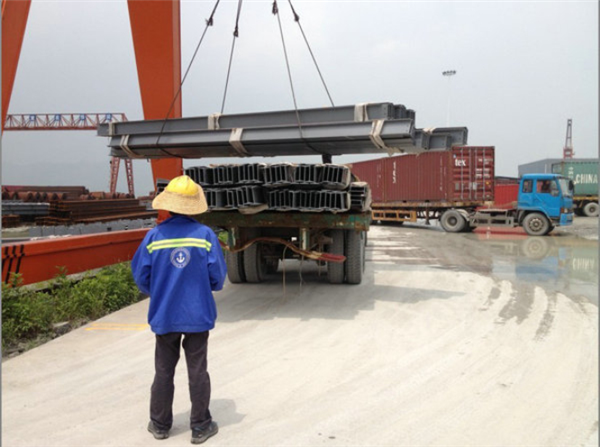 2) Package for the steel frame
If you want to use the 40 HQ container to transportation the whole steel structure product. You can do the steel frame to package ,use the cable wire to fix. But you must paid for the steel frame and baling charges.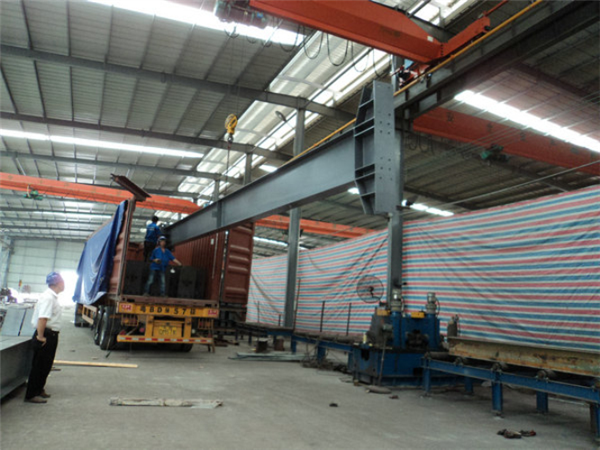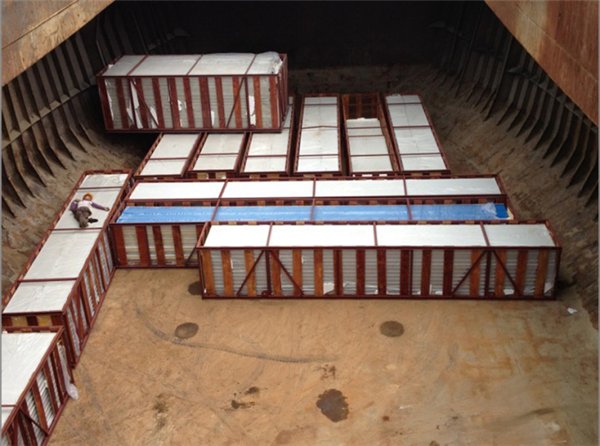 Link Stiffeners for Box Sections
Similar to wide-flange links, the maximum spacing of stiffeners for shear yielding built-up box links (e ≤ 1.6Mp /Vp) is dependent upon the magnitude of the link rotation angle. The equation for maximum spacing needed for the linksto develop a link rotation angle of 0.08 rad [specified as 20tw − (d − 2tf )/8] is derived in Berman and Bruneau (2005a). A similar equation was also derived for a 0.02 rad limit, resulting in a maximum required stiffener spacing of 37tw − (d − 2tf )/8. However, experimental and analytical data is only available to support the closer stiffener spacing required for the 0.08 rad link rotation angle. Therefore, that more restrictive stiffener spacing is required for all links until other data becomes available.
Prior to the 1994 Northridge earthquake, link-to-column connections were typically constructed in a manner substantially similar to beam-to-column connections in SMF. Link-to-column connections in EBF are therefore likely to share many of the same problems observed in moment frame connections. Consequently, in a manner similar to beam-to-column connections in SMF, the Provisions require that the performance of link-to-column connections be verified by testing in accordance with Section K2, or by the use of prequalified link-to-column connections in accordance with Section K1; there are no prequalified connections at the time of publication.
Company Profile:
Foshan Shengbang Steel Structure Co., Ltd.Possesses professional large-scale steel structure production equipments and the automatic spraying production
line, so we can satisfy the different customers demand.We takes "build your future" as mission and takes company growth as premise.The company has trained many
high quality marketing personnel, professional technician and construction workers.We take the customers' demand as the guidances, then provide reasonable,
scientific and effective solution for customers.We regard practical growth, innovationand group solidarity as our company spirit, so that we can offer all round service to customers.