Prefab Steel Structure Workshop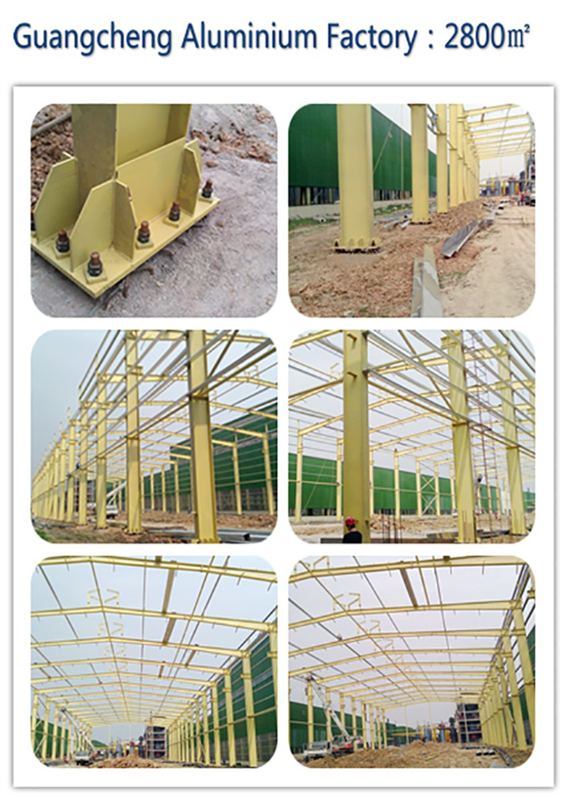 1. The detail material for the steel structure
I beam
It gets its name from the fact that it looks like a capital I when you see it from its cross section. With an I-beam, the height of the cross section is higher than the width of its flange.
Beams shall be braced to satisfy the requirements for moderately ductile members in Section D1.2a.
In addition, unless otherwise indicated by testing, beam braces shall be placed near concentrated forces, changes in cross section, and other locations where analysis indicates that a plastic hinge will form during inelastic deformations of the C-IMF.
The required strength of stability bracing provided adjacent to plastic hinges shall be as required by Section D1.2c.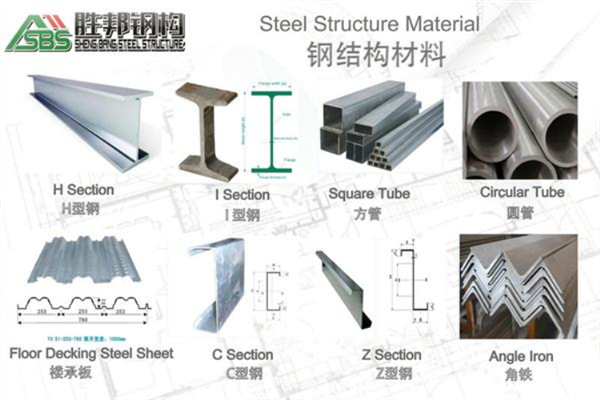 sutomatic submerged arc welding
after H type steel structure being assembly,automatic submerged arc welding(gantry welding) is commonly taken into welding process.The automatic submerged arc welding is kind of method named electric arc welding that arc burning would be occurred in flux layers.Automatic submerged arc welding has outstanding advantages,there are high weld quality and brilliant protective effect of slag isolated from the air.Furthermore,the welding parameters can be automatically adjusted to maintain stability with stable welded composition and remarkable mechanical properties.
2. Provide data
Item Name

Steel structure building

Size

Length, Width, Roof height and Eave Height

Roof and Wall

PU, EPS, Rock Wool sandwich panel

Door and Window

PVC or Aluminum Alloy

Column and Beam

Hot rolled H section , I section or Galvanized

Purlin

C-Section and Z-section

Surface

2 primer and 1 finished paint

Local Climate

1. wind speed 2. Rain load 3. Snow load 4. Earthquake grade if any, etc.

Crane parameter

If need crane beam, parameter is in need.

Drawing

1. Quote as clients' drawing
2. Design as per clients' requests.

Package

In container or as per requests.

Load in

20 ft', 40 ft' GP, /HQ/OT container
4.Advantages
1) Features: fast and flexible to assemble, safe, thermal and noise insulation, water proof and fire prevention;
2) Cost-effective: Fast and easy installation greatly shorten the construction time which reduce the costs;
3) Durability: The whole structure is easy in maintenance, which can be used for more than 50 years.
4) Perfect design: Perfect design completely avoids leaks and water seepage. Meanwhile, it's also in line with the national level of fire prevention.
5) Carrying capacity: can resists the impact of strong wind and seismic performance and bears heavy snow loads.
Due to the above advantages, combination of light china steel building structures in construction engineering, railway, petrochemical industry, water conservancy construction highway construction and military engineering and earthquake relief in the fields of temporary is widely used in construction.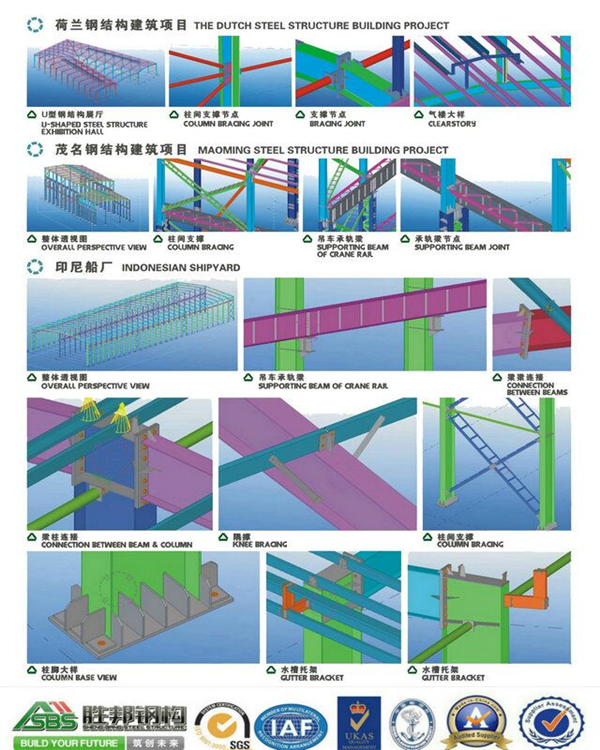 5. Service flow path:
Discussing Project——Design Plan Drawing——Budget & Quote——Confirm Drawing&Quotation——Sign the Contract——Make the shop Drawing——Manufacturing——Transportation——Shipping——Foundation Ready——Guidance Installation——Finshed Installation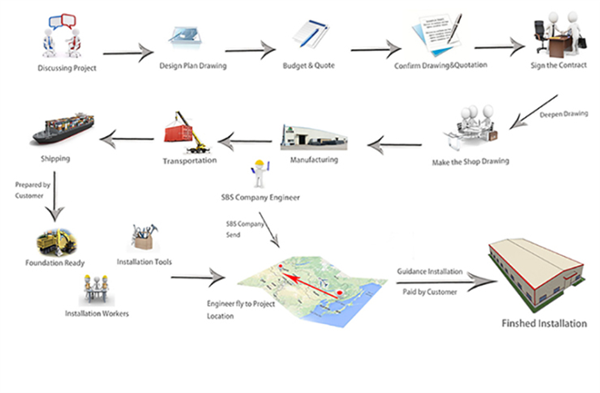 6.Company Profile:

Foshan Shengbang Steel Structure Co., Ltd.Possesses professional large-scale steel structure production equipments and the automatic spraying production
line, so we can satisfy the different customers demand.We takes "build your future" as mission and takes company growth as premise.The company has trained many
high quality marketing personnel, professional technician and construction workers.We take the customers' demand as the guidances, then provide reasonable,
scientific and effective solution for customers.We regard practical growth, innovationand group solidarity as our company spirit, so that we can offer all round service to customers.