Steel sheep farm
steel structure farm offer several advantages over traditional confinement barns. Hoop shelters are easy to set up, easy to maintain and less expensive than traditional wood and steel barns. Ideal for housing swine, cattle, sheep and goats, they also make effective equine facilities. Hoop buildings are becoming increasingly popular with livestock producers. Hoop houses also make fast, economical storage facilities and are a great alternative to pole barns or multipurpose barns for storing hay, grain and farming equipment. These hoop barns are built with strong, durable steel framework that provides unmatched protection against rust and corrosion. They also feature a tightly woven fabric cover that stands strong against the elements and resists tearing and leaking. With a naturally lit environment and many ventilation options, our hoop structures create healthier conditions for both animals and people. Our hoop buildings can be installed directly on the ground or on concrete or wooden walls. We fabric hoop buildings are available in a wide variety of widths, lengths, colors and styles.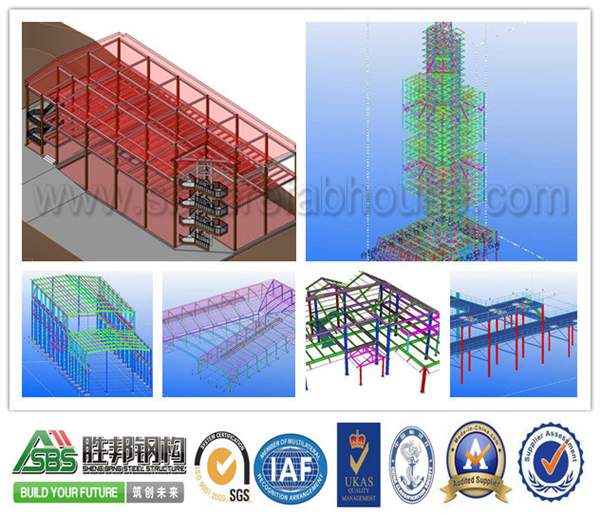 1. The detail material for the steel structure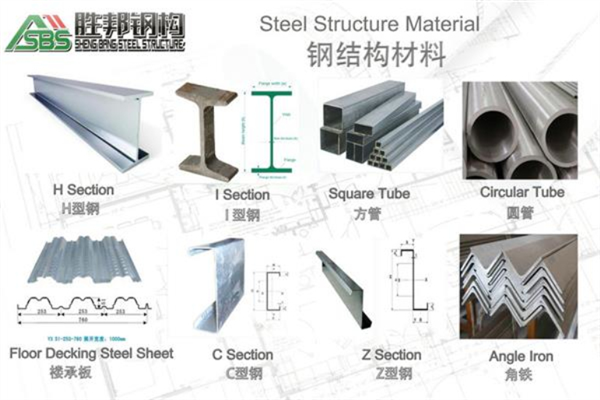 The sheep farms consist of indoor areas, large courtyards, stableman, milking and conservation of raw milk rooms.The facilities of any capacity can be any type of building, according to the recommendations of the related Ministry, provided that they comply with the rules. This ensures the protection of the livestock, the environment and the public health.
2. Product details
Product Name

Steel Structure Warehouse

Specification

Foundation

Concrete and Steel

Support

X or V types, angle steel or round tube

Surface

Two layers and anti-rust paint

Color

White, Grey, Blue, Green, etc

size

Designed by your requirement

Advantages

1. Stable Construction
2. Anti-seismic performance
3. Aesthetic appearance
4. Short construction period
5. High-speed installation
6. Life span durability
7. Environmental-Friendly product
8. Energy saving

Main component

Base materials

Cement and steel foundation bolts

Main frame

H beam (welded or hot rolled)

Material

Q35B,Q345B

Purlin

C purlin (C120-320) or Z Purlin (Z100-200)

Bracing

Tie bar, lateral bracing, column bracing, knee bracing, etc

Bolt

Normal bolt, high strength bolts, Galvanized bolt

Roof & wall

Sandwich panel, steel corrugated sheet

Door

Sliding door , rolling shutter

Window

PVC window, aluminum-alloy Window

Accessories

Skylight, ventilation, downpipe and galvanized gutter etc .
3. Guidance installation
There have some guidance installation picture: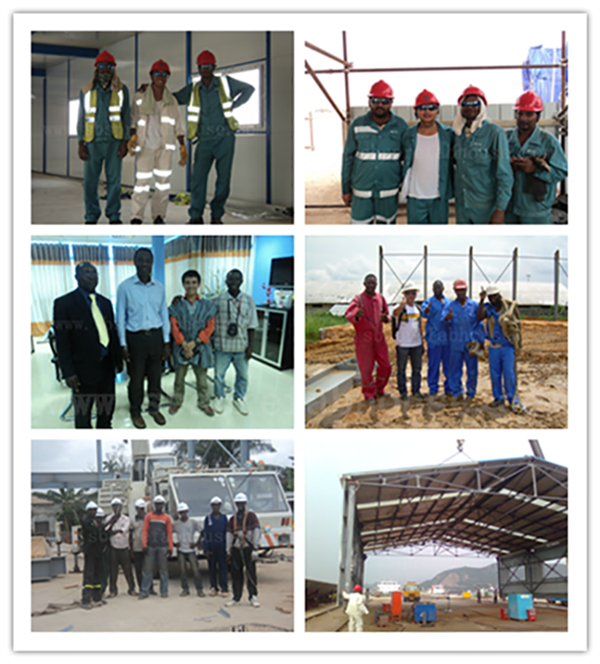 They found that households that did not use the technology suffered a 7 percent drop in use of goods and services when hit by a negative event, whereas households that used the mobile money service did not experience a significant drop on average.
This process was not only expensive, but fraught with delays and involved substantial losses due to theft. In this context, technology offered by mobile money—which dramatically lowers transaction costs and improves the efficiency of sending money—may increase the size and frequency of domestic remittances and, in turn, better enable households to "share risk" and weather rough patches.
To achieve this, he has focused on improving grassland management, soil fertility and farm layout. In addition, animal performance is monitored closely on the farm and this information is then used to make appropriate management decisions.Another key topic up for discussion at the events is breeding and performance. All of the lowland farmers involved in the programme have a target of weaning more than 1.6 lambs per ewe joined.
Company Profile:

Foshan Shengbang Steel Structure Co., Ltd.Possesses professional large-scale steel structure production equipments and the automatic spraying production
line, so we can satisfy the different customers demand.We takes "build your future" as mission and takes company growth as premise.The company has trained many
high quality marketing personnel, professional technician and construction workers.We take the customers' demand as the guidances, then provide reasonable,
scientific and effective solution for customers.We regard practical growth, innovationand group solidarity as our company spirit, so that we can offer all round service to customers.