New-Info
Where To Find A Reliable Steel Structure Manufacturer
With advancements in every sphere of the world, steel structure workshop buildings are the new thing in the construction field. Steel structures are considered to be a good construction building because of the fast installation, cost-efficiency and high strength. Steel structure workshop buildings are now an essential part of the construction market. Steel structure buildings China is the largest market of steel manufacturing and many other countries import structural steel from China for the steel construction projects.
As many steel structure manufacturers are available, the only trouble that haunts many is how to find a reliable steel structure manufacturer. Steel structure workshop buildings are available many B2B platforms including Alibaba and tradekey. However, finding a reliable steel structure manufacturer is a much of a task in itself. Here we will describe some of the features that you should be looking in your steel structure manufacturer.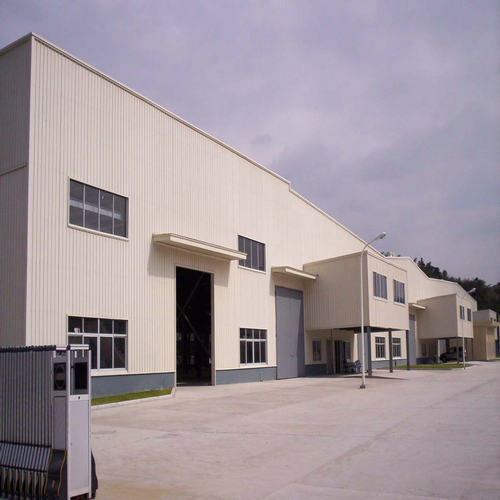 Whenever you are considering to import or purchase a steel structure workshop buildings take a look at the portfolio of the steel structure manufacturer. They must have to be affiliated with some kind of certification authority. Having a certificate and being identified by the state's ruling authorities make the manufacturer reliable to work with. Moreover, it will enable you to have trust in your manufacturer and you will be satisfied with them when it comes to reliability.
Another thing that matters a lot when selecting a reliable steel structure manufacturer is the experience of that company. If the contractors are new to the market then investing in such places will be of many risks. You need to look for the manufacturers who have been worked on many projects and must be providing services in this area from a period of time. Having experience and expertise in manufacturing steel buildings will allow them to deliver the best of services.
Finding a good steel manufacturer who can provide you with the services on time relies greatly on the equipment that they use. A good and efficient equipment with advanced technology enhances the level of productivity and the quality of the building. Many steel structure manufacturers use CNC equipment which is able to develop complex projects in a very short period of time. Having advanced and up-to-date equipment will enable the manufacturers to provide the steel structure workshop buildings at low costs and on time.
A reliable steel manufacturer will use the best raw materials in the steel structure making process. Moreover, the small accessories are also not made of scraps or waste in order to fulfil the quality of the product. Such manufacturers should be considered reliable who comply with the quality standards.
The steel structure manufacturers should be able to inform you about the processes used in the steel construction. Machine processing, as well as manual processing, are the two alternatives, however now manufacturers use 3d models by which you can visualize the steel structure building before construction.