New-Info
Things To Consider In Steel Structure Villa
Steel structure villas are the new housing structure system, they are getting famous because of the beautiful, low-cost and environmentally friendly features of the villa. Apart from that the steel structure villas are also very versatile, durable and require minimal maintenance. For these purposes, steel structure villas are gaining attention and people are turning towards the purchasing of these buildings for various purposes.
However, whenever considering purchasing of a steel villa, a good and reliable steel structure supplier must be hired. The reliable steel structure suppliers deliver the quality material with the quality of services. The expertise and skills of the suppliers play a great roll in the quality and manufacturing of the steel structure villa. There are also other things that you should keep in your mind before buying a steel structure villa.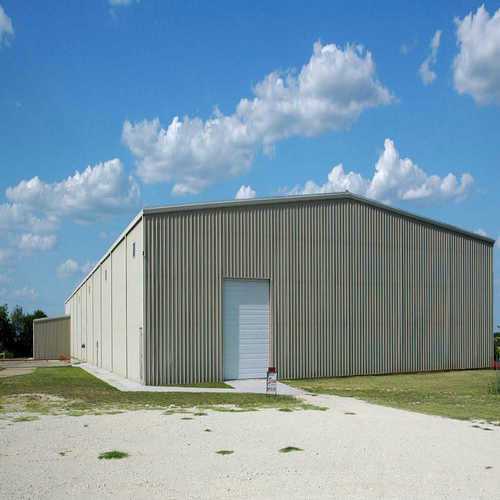 Have an eye on the big picture:
Whenever you decide to purchase a steel villa make sure to look at the big picture and select the villa which can provide you with long-term benefits. Maybe you will be able to get a villa for a much lesser price but the materials used will not be of much good quality. At the end of the day, you will lose your money. Moreover, the steel structure platform might be made of a low-quality material which will lead to the risks of deterioration of the entire villa.
Purpose of buying:
The need and purpose of buying a steel structure villa will help you to consider many things before purchasing it. You should know that for which purpose you will use the villa, there are many different steel buildings designed for various purposes from living to having a garage, a shed or a workshop. Whenever you consider buying the steel villa, take a look at the different models available at your steel structure supplier and chose the one which meets your needs in the best way.
Where to buy:
You must need to look at the alternative procedures to buy a steel structure villa. You can purchase it from the broker who sells the buildings according to your budget and requirements. A general contractor is also an option who works with the broker or the manufacturer to get the steel buildings. Steel structure suppliers or manufacturers are another options who sell directly to the public and you can also specify your particular design and manufacture your own villa.
Size of the villa:
After you have decided on various options now is the time to consider the size of steel villa that you need. Though every building has a standard height, a good thing about the steel villas is that after buying the villa you can easily extend the height by adding a few arches.
Paperwork:
Write everything in black and white, make sure to do the paperwork in the right way. Double check everything, the costs, the designs and the terms and conditions. This will help you to get rid of any doubts.