What Is the Importance of Using Structural Steel Fabricators?
The advantage of metal frame buildings
Either it is about building personal property, industrial machinery or commercial building structural steel fabricators are essential things one would require for completion. It is because structural steel fabricators used to cut, bend, and shape metals that will further be used in the construction of buildings. For different sorts of buildings, its importance is different.
Uses of structural steel are huge for example, it is used in steel framed commercial building, types of machinery, and other sorts of places where the durable and long-lasting finish is required. Some advantages of structural steel fabricators for metal commercial buildings and its importance regarding steel frame commercial building is given below:
Steel Frame Commercial Buildings Are Durable:
When it comes to durability, steel is the metal alone that never get rusted easily, doesn't broke in normal mechanical processes, and never get unshaped due to contraction and expansion during industrial processes. This is the only metal which never gets rusted easily even if it comes in contact with water. This is the reason; structural steel is fabricated to make buildings durable.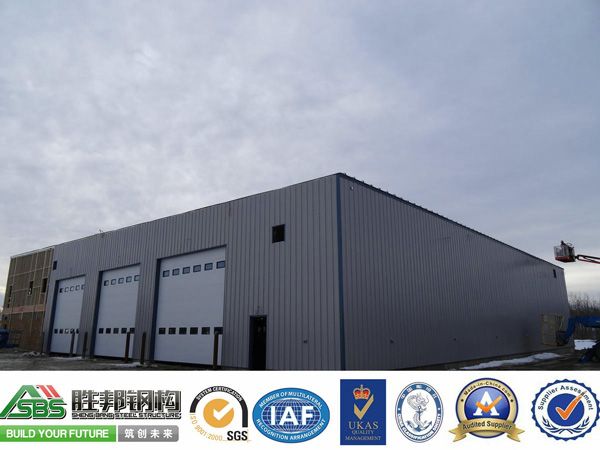 Metal Commercial Buildings Made Using Steel Doesn't Harm Environment:
You know that steel is a metal that's not just durable in fact, when the cycle of this metal will end up, you can easily recycle steel. It means, it is not going to harm the environment. It will also save money because the money you will use in the disposition of industrial waste will be saved here because of the easy to recycling property of steel.
Not Very Expensive When Compared to Other Metal Commercial Buildings
Steel can be purchased in lesser amount as its price is lesser than other metals. Thus, when you become able to buy stuff of project in a lesser amount, the cost of the overall project will be reduced and you will save enough. Along with this, maintenance cost for steel is also less compared to other metals. Also, as I said earlier, the lifespan of steel is much greater than other metals, so overall it is a viable option when it comes to saving money.
Structural Steel Fabricators Helps in Faster Construction:
By using structural steel fabricators, half of the steel engineering has been done already. In this way, the overall construction process will be fast. All you need is to assemble the pre-engineered steel parts were required to use. Thus, it is going to save your time as well.
Steel Metal Is Easy to Transport as It Is Light in Weight:
Compare steel with other metals used in the construction and manufacturing industry, you will find steel as the most light-weight metal. Thus, transporting the steel manufactured parts are very easy and they can be transported in a lesser amount.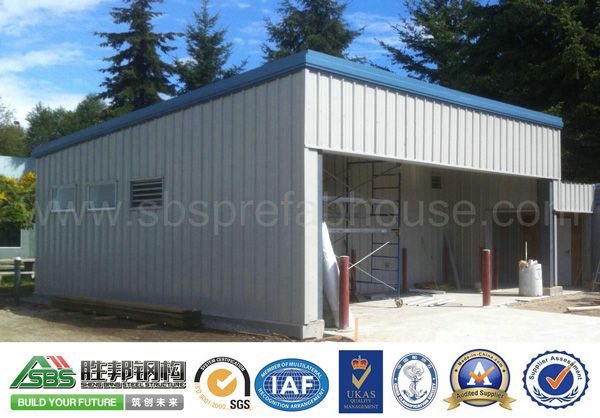 Structural Steel Fabricators Engineer Vibration Free Steel Parts:
You know that during industrial processes, vibrations happen due to running and working of the machine. Steel has the ability to infuse that vibration inside it. Thus it can meet the vibration performance that's required for the office building as well as other sorts of industrial buildings.
A List of Questions to Ask a structural steel fabricators
Either you select direct steel warehouse manufacturers or brokers to buy steel shop buildings, you must make sure that the product the company you are purchasing from has a good reputation and the product you have selected must meet the international standards of steel manufacturing. These are the questions that will help you to evaluate regarding good or better steel warehouse manufacturers:
Do your company belong to steel warehouse manufacturers or you are the broker who sales on others behalf?
For this answer, you must survey the markets and find out prices of metal warehouse buildings if bought directly from manufacturer or brokers and select the option which offers more benefits at lease prices. Companies which are experienced and are working from decades can offer you a food metal warehouse buildings in the lesser price.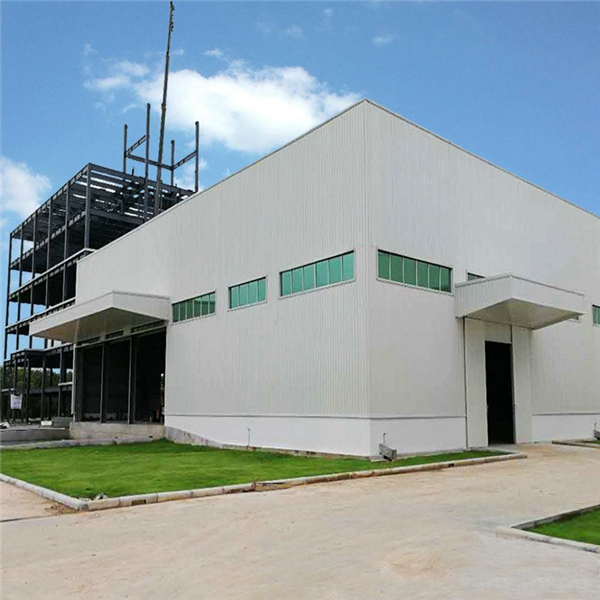 Where do you buy steel from when it comes to producing metal warehouse buildings?
By asking this question you will be able to figure out the cost they are paying against the resources and purchasing steel. You can check if they are using recycled steel or the original raw steel imported from the biggest steel markets of USA.
What is the overall manufacturing plan of the building like if it is 26-gauge steel on 5 centers or 24-gauge steel om 2 centers?
Whatever figure they tell you, you can understand the truth by weighing the metal warehouse buildings. The gauge is actually the lifespan of your steel frame warehouse because it shows how much heavy winds or rains this building can bear.
Questions regarding the lifespan of the steel shop buildings and screws used inside each building:
Sometimes, what metal warehouse buildings do is they use a good type of steel for the building but screws and other parts used inside the building are sometimes not that up to the mark. Thus, it is suggested that you must ask the question regarding the overall making of the warehouses.
Asking questions and getting their satisfactory answers is not enough unless you check the warehouse. If you don't have enough experience regarding the checking of a metal warehouse buildings, make sure to hire a professional who can do this checking with you. Remember, the life of your inventory is completely dependent upon the life and quality of the warehouse.
By considering the above-mentioned points, you will surely be able to judge structural steel fabricators and buy a worthy metal warehouse buildings, that will meet your requirements better.