New-Info
5 Invaluable Questions To Ask A Steel Structure Manufacturer
Steel fabrication and steel structure manufacturing has come a long way. From more effectiveness to the impact that techniques and technology has brought. A steel structure manufacturer can do a variety of things with metal from cutting, drilling, welding, and forming specific things to suit your needs.
Below are some crucial questions to be asking any steel structures company and any steel structure manufacturer for that manner.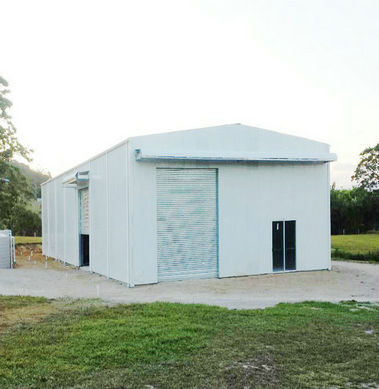 What Is Your Level Of Experience?
The first major question is experience. This doesn't mean exactly how many years that they've been in the business. It is also referring to how much experience they have with making the steel by your specifications.
Even though a steel structure manufacturing company has it's job cut out for them by how easy steel manufacturing has become, there is still a certain level of care. You want a company who knows what to do, even in the cases of making a mistake. After all, no matter how easy the process can get, there can still be problems.
The last thing that you want is a steel structure manufacturer being hesitant or refusing to help you after the initial product is delivered.
What Internal Processes Do You Use?
Any steel structures company will have internal processes to ensure customer satisfaction. As such, it's to be expected that you'll get nothing but the best from a company as a customer. In order to ensure that, it's important to make sure that they a steel structure manufacturer has a process in place for everything from manufacturing to delivering.
Do You Finish Products In-House Or Outsource Them?
You may not see this much on the manufacturing level, however a manufacturer may have another company that they load work to at times of high demand. Considering steel is highly popular these days, you'd like to know if this is the case and whether they have the same standards. The last thing that you want is the work to be outsourced to a sub-par steel structure manufacturing company.
What Equipment Do You Use?
It's important for companies to stay competitive and one way is to be relevant within the industry. For a steel structure manufacturer that means having the latest and greatest equipment available to them.
Regardless, you want to know what sort of equipment they have as the more recent equipment they have means the faster they can produce the steel you need. Not to mention have the capacity to meet larger orders as well. A company that uses dated equipment may save money and may pass some of those savings to their customers, however it'll take longer for you to get what you need.
How Do You Hire Your Workers?
Even though manufacturing is a ground-level position, there is still a lot that goes into it. These workers are crucial in ensuring you get the steel delivered to you on time and to your specifications. As such you want people who are trained to handle the equipment they operate and are more than capable of handling the requests that you have.