New-Info
Top 7 Largest Structural Steel Fabricators In The World
There are many structural steel fabricators out there in the industry. The same applies to structural steel contractors and steel construction materials suppliers too. Because of that there are high demands for these companies to fabricate and distribute steel in massive quantities. Today we've compiled a short list of the companies who provide this in spades.
ArcelorMittal
Located in Luxembourg, one of the top structural steel fabricators is a merger of Arcelor and Mittal Steel back in 2006. Today the company employs roughly 232,000 workers and produces a large portion of the world's steel, well over 6% of the world's steel.
As a result, this one from amongst the other steel construction materials suppliers plays a significant role in the markets. This one of the structural steel fabricators provides to household, packaging, construction and automotive sectors.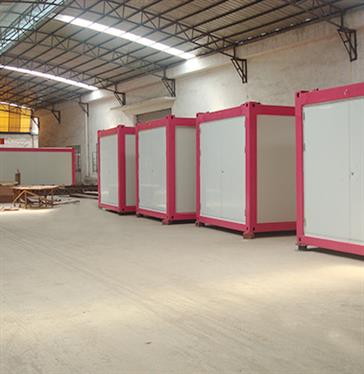 Nippon Steel & Sumitomo Metal Corporation
The Nippon Steel & Sumitomo Metal Corporation is actually an association of two steel construction material suppliers: Nippon Steel as well as Sumitomo Metal. This association started in 2012 and since then, these structural steel fabricators employ thousands of people and provides its steel to 15 countries. The steel it provides covers for a variety of areas for structural steel contractors to work further. Areas like construction, civil engineering, energy, railways, automobiles and other resources too.
Hebei Iron and Steel Group
Incorporated in 2008, the Hebei Iron and Steel Group is one of the structural steel contractors that is actually state owned. Located in Shijiazhuang, Hebei, China, they produce 30 million tonnes of steel per year. Because of this, they are China's top structural steel fabricators out there.
Wuhan Iron and Steel Group
Another China located steel construction materials suppliers, this group is located In Wuhan, Hubei and was established in 1958. Today it may not be the top structural steel fabricators, but it certainly is amongst the first supergiant steel and iron productions. On top of that, Wuhan Iron and Steel also provide other materials outside of steel and iron. Some of those products are things like silicon, cold or hot-rolled products, wire rod products, profile products and more.
Jiangsu Shagang
One of the top five structural steel contractors and structural steel fabricators, this company was formed in 1975 and produces about 18 million tons of iron per year. The company focuses mainly on wire rods, hot-rolled coils, slabs and rebar but is still a quality company that China offers.
HYUNDAI Steel Company
Hyundai Steel Company was Korea's first ever steelmaker. Established in 1953, this one of the steel structural fabricators paved the way for a sustainable growth in the area. Part of that growth was thanks to the immense growth in the furnace business around the time it was established. Because of that demand they provided these furnaces which served as a new growth engine.
JFE Steel Corporation
Founded in 1950 in Tokyo, Japan, this company was once known as Kawasaki Steel Corporation before a name change to JFE Steel Corporation in April 2003. A still large producer of steel it pales in comparison to the other structural steel fabricators.