New-Info
Top 4 Steel Producing Countries In The World
Steel has emerged as an alternative for a variety of reasons which have brought steel structure building manufacturers in high demand. With more steel building construction companies sprouting up as well, it seems more and more people are moving to steel due to the flexibility, malleability and durability of the material.
That being said, there are particular countries throughout the world who have embraced this demand and have been producing even more steel than others. Today we'll be sharing the top 4 countries who have brought steel out in large amounts.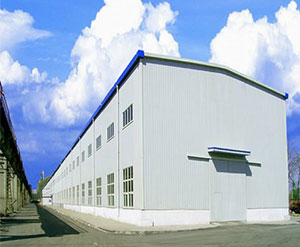 China
In 2015, thanks to the help of the rising demand of steel structure building China companies, China produced a little over half of the steel produced in that year. China still continues to rely on steel to this day and for good reason. Amongst the steel structure building China companies lay Hebei Iron and Steel Group, Baosteel, Angang Steel Company, Jiangsu Shagang Company and Wuhan Iron and Steel Corp.
Furthermore the rapid development of the economy in China has ensured that steel structure building manufacturers, steel building construction companies and steel in general to be in high demand. What's more, Foshan Shengbang Steel Structure Co., Ltd. (for short "SBS") is a fast developing steel structures company integrating marketing, design, development, manufacturing and construction. SBS has been approved and certified by international ISO9001: 2008 quality management system, and SGS factory system. SBS steel building products are exported to more than 30 countries and regions covering Middle East, Africa, Southeast Asia, South America etc.
Japan
A distant second to the steel structure building China is Japan. Even though Japan has a dependence on iron and coal imports, Japan actually managed to produce about an eight of what China has produced in 2015. Furthermore, Japan has two of it's companies ranking in the top ten steel structure building manufacturers in the form of JFE Holdings and Nippon Steel & Sumitomo Metal.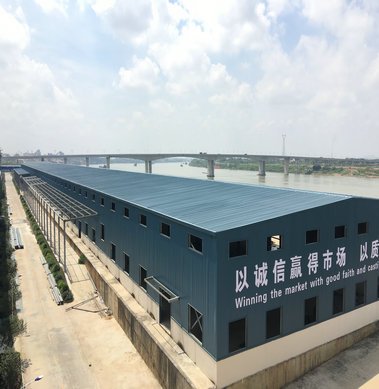 India
A close third to Japan is India who produced a little under 100 million metric tons of crude steel (Japan produced a little over 100 million while China produced over 800 million). India has come a long way with steel since the first iron and steel production plant set up in 1907. Since then India has been producing steel mainly due to the overwhelming amount of iron and coal deposits that they have. Steel from India now produces roughly 2% of its overall GDP and has well over 600,000 people working in the industry. Furthermore the government has been investing in steel within its country and for good reason, they are projected to be the 2nd largest steel producer in the world.
United States
Steel building construction companies have been numerous in the US as well. Because of an influx of steel structure building manufacturers, the United States produces a little under 80 million metric tons. Regardless it's still a significant amount especially since Japan does rely on the United States for some of it's steel.
The US has a long history of steel though, having it's first plant placed in Massachusetts in 1629. These days, there are over 100 steel structure building manufacturers producing steel for steel building construction companies. Certainly not as much as steel when comparing to the steel structure building China companies are getting, but it's nothing to scoff at.
The reason why the amount is small though goes back to how the steel is used. While China is making buildings and other things that require a lot of steel, the US has primarily produced steel to facilitate the automobile industry which use a good amount, but clearly not as much as buildings.