New-Info
Advantages of Steel Shop Buildings
The importance of steel frame workshop is ever-growing as new uses arise every day. The reason why these workshops are built with a steel structure is that it has numerous benefits. It's durable, less costly, eco-friendly, easy to construct and lastly the weight of the material is not that much. The construction of the steel structure workshop includes the main and the secondary structure.

Foshan Shengbang Steel Structure Co., Ltd. (for short "SBS") is the leading steel structure building in China which provides you with work which is good in quality and last longer than the traditional workshops. The workshops which are prefabricated by SBS have many advantages that will make your business superior.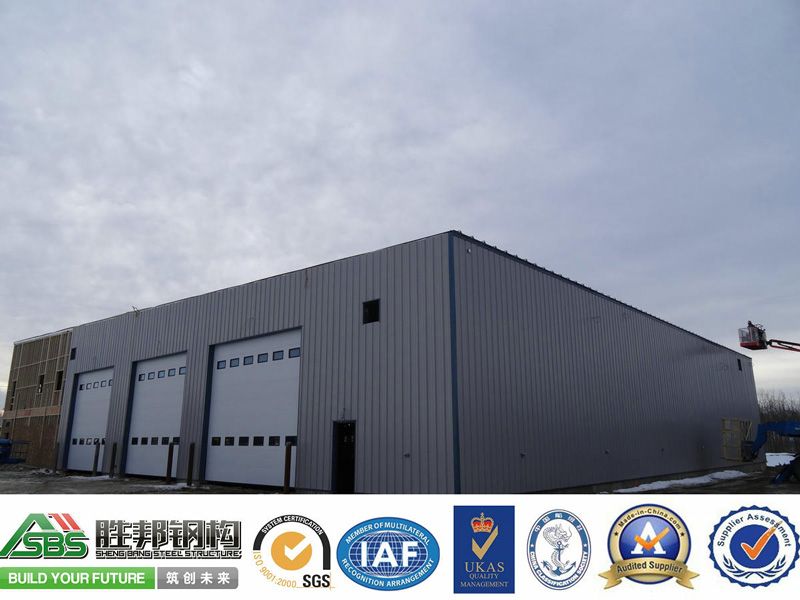 The following are the advantages:
1. The workshops are durable
As the workshops are constructed with steel structure they are more durable. The steel structure used in the workshop can resist all types of weather conditions. Your workshop will be well protected from floods, earthquakes, hurricanes etc. Steel also has another feature which does not allow it to rust and because of its flexible nature it can be molded in to any shape or size. The steel structure workshop has a life time of twenty years.
2. The workshops are eco-friendly
Steel has the quality of being recycled which helps reduce waste product in the environment. If you get a steel structure workshop that means you are saving the environment. Energy efficiency is another quality that your steel structure workshop will possess.
3. Workshops are cost effective
Steel is a metal that is not that costly. This will allow you to save a huge amount of money. Sustaining the building is not a problem even. It's the best economic workshop that you can get.
4. The workshop can easily be erected
The construction of the workshop does not require much time. The assemblies are manufactured in the factory and then assembled on site. It's suitable for people who have bigger projects on hand but less time to complete them. One advantage of this is that the construction does not leave behind waste.
5. The steel structure is not heavy
Steel is famous for its light weight. Although it is lightweight it has the strength that can withstand pressure.
Steel has the ability to meet the criteria of vibration. As steel has numerous advantages it is the best material to be used in the construction of workshops. The workshops have to be strong and spacious. SBS is famous for its steel structure workshops and they will meet all your requirements and that too on time due to which it is regarded as the best structural steel fabricators not only in China but throughout the world. SBS has a team of well-organized experts and is a certified and well-reputed company. SBS will make all your worries go away in no time.
The Ultimate Guide on Setting up a Workshop Building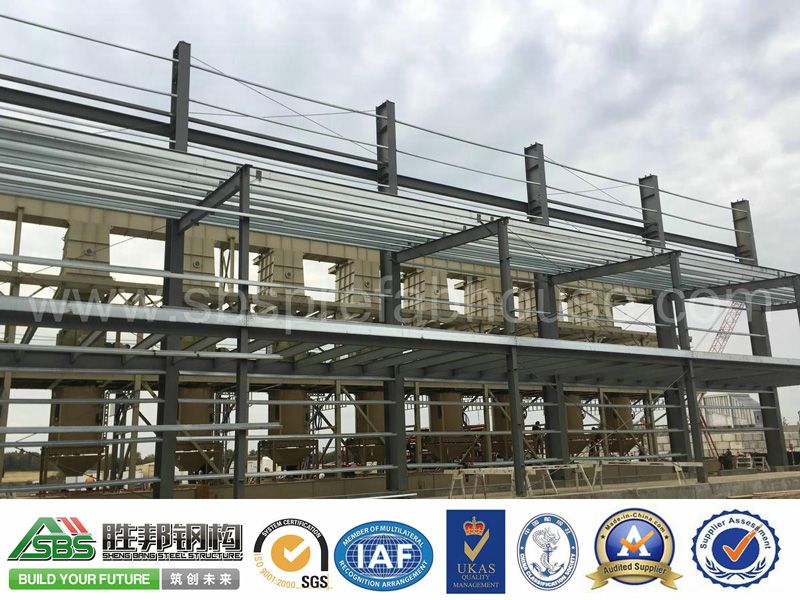 We live in a world where each and everything has started walking down the road of advancements and new technologies. So has the world of buildings. Steel frame workshops are gaining a lot of attention throughout the world because not only are they convenient but last longer than the traditional buildings because of their strong structure. The main concept behind the metal workshop is to provide the customer with benefits that make their life easier. The following tips will help you set up a workshop building.
1. Location
Location is the most important thing that has to be considered in the steel shop buildings. It's advised that the workshop should be detached from the original house if you are thinking of getting one for your residence. However, Foshan Shengbang Steel Structure Co., Ltd. (for short "SBS") provides prefabricated workshops for industrial use as well. These workshops are larger in size and are multi-purpose.
2. Organizing
The most important thing that should be considered while getting a steel shop buildings built in the space. Erase this thought that bigger would mean better because this is not always the case. Keep the space wide for better accumulation. Make sure that your workshop has the following things in it:
• Shelves
• Cabinets
• Rubber bins
• Pegboards
Shelves and cabinets are suitable for storing items in case there is not much space on the floor. Rubber bins and pegboards can store almost anything.
3. Central air conditioning and heating
Installing the central air conditioning and the heating system depends entirely on the weather conditions of the area in which a workshop is situated. For central air conditioning window, ACs and split units can be used as they are efficient and installation is not that difficult. If space is an issue then portable units are a wiser choice. For heating systems, heaters that use natural gas or stoves that burn wood can be used as they are affordable and easy to use. Another choice is the radiant systems of heating but they are complicated structures. The choice is totally up to you.
4. Electric works
Electrical wiring is a complex process and we would recommend that you hire a professional electrician for it. Make sure the electrical outlets are in such a place that is reachable. Picking the lighting system is a difficult choice once the layout of electrical wiring has been planned. Use fluorescent LED fixtures which provide perfect light and are energy efficient as well. This will save you some money on the electricity bills. Another option is floodlights which are portable. These are best for use if you require a proper direction of light on something.
Now you must be thinking about which company to contact for the steel shop buildings. We would recommend SBS as it is a certified and well reputed structural steel fabricators. The company has years of experience in steel frame workshop and will fulfill all your requirements. They make sure that you don't regret your decision.
Let's get to work then.