New-Info
Type Of Steel That Is Used In Steel Buildings
Steel is the most common material that is being used in making the structures Steel is the most durable material to create the structures. Structural steel is being the most demanding mainly for the purpose of making structures. Steel made buildings need to have steel frames for structures. You can contact to best steel building companies to get different steel structures. You can get the required steel building material from the well-known steel building materials supplier.
Following are some of the most known types of steel that are being used by the best steel building companies to make different structures and building parts, and many of steel building parts supplier can give you the opportunity to get best building parts to get.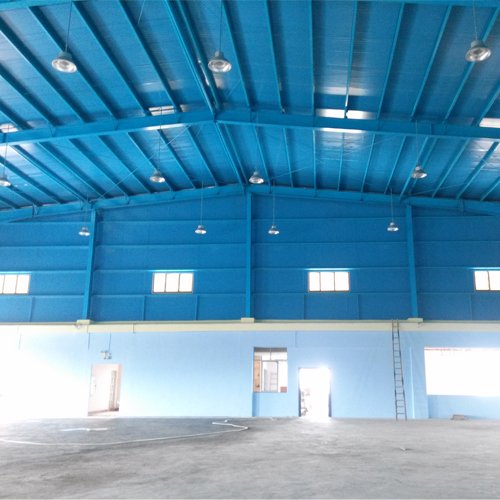 Types of steel
Most Common types of steel are given below:
Structural Steel
Rebar Steel
Mild Steel
Structural Steel
Structural steel is being used mostly in making the structures for high buildings. It is being made with an exact composition of different materials, those composition of material follow some standards. These contains some specific mechanical properties too. There are many types of shapes available in the market, for example, L shape, Z shape, I Beam, T shape, Bar, HSS shape, Rail Profile, Plate, Rod, Open jolt of web steel and structural steel etc.
In Each and every country of the world standard of structural steel is different and having different specifications. Structural steel can get from steel building materials supplier easily.
Structural steel is a most durable, squashy and strong type of steel. You can transform structural steel into any shape that is required for your building according to the type of construction you want to have.
Best steel building companies modify the shapes of structural steel with in very short period of time at the working site. Structural steel type of steel is fire resistant type of steel.
Rebar Steel
This type of steel is also named as reinforcing steel. Rebar type of steel is most commonly being used in the construction being used as a tension device, for example in the construction with the concrete material. This type of steel is being made with the carbon steel. It is being used in most of the cases when there is a need of help in holding the concrete in a compressed form.
Rebar steel provides the characteristics of being durable, it provides a specific type of stiffness and resistance too. It can be spread in a large area in opposite to other types of steel. This type of steel can be gotten from any of the known steel building parts supplier easily.
Mild Steel
Mild steel is being known as plane carbon steel too. It is vastly being used in the construction of steel buildings. It provides high level of strength. So for it is the most suitable form of steel for the construction.
Steel structures of building are being very common in the market these days because of its level of strength.