New-Info
Different Ways Of Using Prefabricated Workshops
The prefabricated workshops and prefabricated steel buildings are being used for different purposes. The prefabricated steel structure is always a very comfortable building. A prefabricated steel structure has a lot of benefits. This kind of building is customized. It can be turned into anything that the person desires. The walls can be painted. The roof can be customized. So, there are a lot of options with a prefabricated steel structure. The most important thing is that the prefabricated workshops are strong and durable.
They can easily bear any grinds or storms. Since steel is recyclable, the prefabricated workshops are also very eco-friendly. They do not cause any harm to the environment. They also take less time to construct and the costs are also very low. You can get your prefabricated workshop from any reliable prefabricated workshop supplier. Prefabricated workshops are very important and they can be used in a number of ways. You can use it for different purposes if you are not using it as a workshop.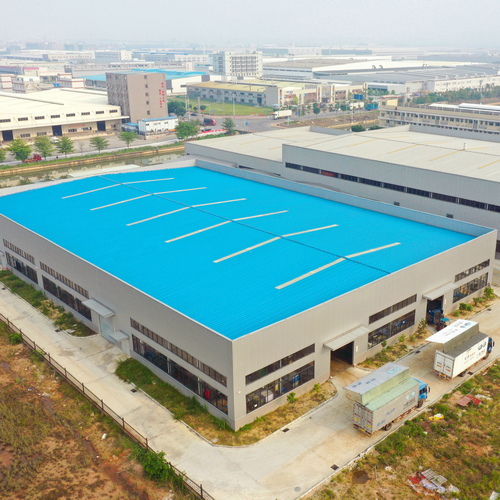 Extra Storage Space
The best option to use a prefabricated workshop is to make it a storage space. If the workshop is not being utilized for its work purposes, then you can use it as an extra storage space. It is the best practical use of prefabricated steel structure. You can store tools and other such devices in the workshop. These tools will remain safe there. You can also store extra boxes or storage that you don't have any space for.
Wood Work Area
This is also a very practical use of prefabricated workshops. You can use them to do your work. If you are a habitual woodcutter or you like to make things out of wood, then you can practice your craft in the prefabricated workshop. It is durable and it can endure the grinds of this craft.
Office
If you are someone who works from home but you still need an office to focus on your job, then we suggest that you turn you prefabricated workshop into your home office. Steel buildings are amazing to have as offices. It will also prove to be very beneficial because you won't have to stress about paying rents of another office. You will have a perfect office in your home.
Recording Studio
If you are someone who has a music band and likes to sing, then prefabricated workshop can be of your use. You can turn it into your recording studio. Steel buildings can be very affordable recording studios. They also have a lot of benefits. They are affordable and you can easily soundproof them. You won't have to worry about any noises. You won't have to worry about paying rents to other recording studios. You will have your very own at your home.
Prefabricated workshops are very beneficial. They can be used in multiple ways depending on your needs. Plus, steel is a very long-lasting material. Your workshop will stay with you for a long time. You can easily get your steel building from a reliable prefabricated workshop supplier.