New-Info
4 Factors That Impact Wholesale Metal Buildings
If you are looking for wholesale metal buildings, looking to build your own DIY metal buildings or hiring metal building contractors, costs matter a lot. You want to make sure you are aware of the costs that can have a massive impact on them.
Below are four factors that can make a massive impact on the costs of wholesale metal buildings, DIY metal buildings, and in the prices metal building contractors will charge you.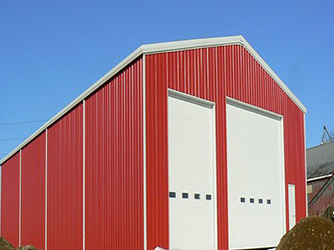 Location and Design
Wholesale metal buildings are still engineered structures and are specifically designed for your exact location specifications. It's not an educated guess as far as size goes, it's precise. Metal building contractors will consider snow loads, wind loads along with seismic factors that will be unique to every job that's done. You will need to do the same when making your own DIY metal buildings too.
In the end, those factors will affect how the building is built but also engineered too. Of course wholesale metal buildings are certainly customizable within a certain range, however you want to keep in mind that the larger and complex it gets the more it'll cost you.
Supply and Demand
Like everything, there is a supply and demand for particular products. Steel is of course one of those things and as such it's affected by how many people want steel right now. If demand is low there will be a lot of steel and the prices will be lower. If the demand is higher the supply will be lower and it'll cost you more to get the steel.
The thing with the steel market though is because of the high demand for steel the prices fluctuate from day to day so they are all over the place. Some companies do allow you to lock in a steel price for a few months while you decide what to do with the steel. This is good as it protects customers from paying higher prices.
Broker or Manufacturer
Depending on where you buy your wholesale metal buildings or your DIY metal buildings, the prices can fluctuate depending on who is building and delivering it. If you are going through a broker you're basically paying for an expensive middleman who doesn't make the buildings. If you are dealing with the manufacturer then you'll get a cheaper price since the sale price they offer covers the cost of them to make the DIY metal buildings.
Who Is Erecting The Building
The last factor to consider is who is erecting the building. In many cases of DIY metal buildings, they come pre-cut and pre-welded. This makes easy assembly even for metal building contractors. But also because of the ease of construction you can easily build this yourself, even if you are not an experienced builder.
Of course you'll save money if you do the work yourself, however make sure you research the metal building contractors sites if you are weighing options.
Conclusion
Depending on how you go about things, the price for the full project will fluctuate massively. Carefully keep an eye on all these factors when shopping for wholesale metal buildings.