New-Info
Steel Structure Solution : Attachments
Self tapping screw
Self tapping screw is a kind of threaded fastener which can drill the matching female thread in the pre drilling of metal or non-metal materials. It has the characteristics of high tension, single piece and single side combination. Self tapping screw material can be divided into carbon steel and stainless steel, of which the carbon steel material is usually 1022 medium carbon steel.
Classification of self tapping screws:
1. According to different heads, it can be divided into: round head, flat head (i.e. countersunk head), top column head, wide edge head of round top, big round head (i.e. big flat head), hexagon bearing cave head, hexagon bearing cave head and hexagon bearing cave head.
2. According to the groove type, it can be divided into four types: slotted head type (also called slotting), cross slotted head type, cross slotted head type, compound slotted head type and meter slotted head type.
3. According to the standards, it can be divided into: GB, DIN, ANSI and BS.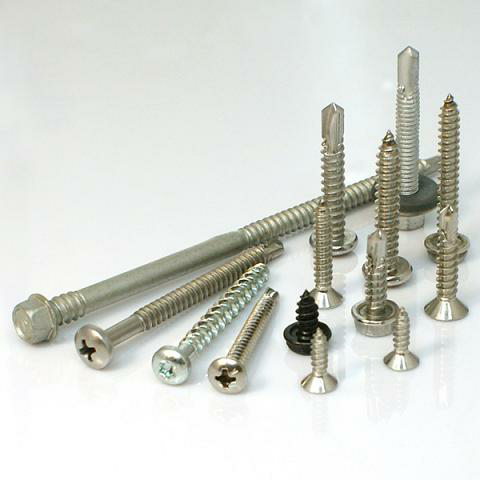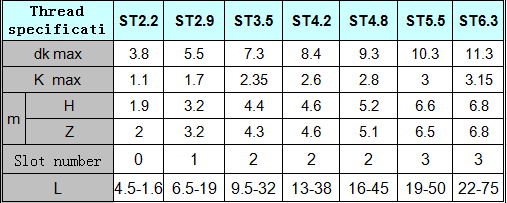 Embedded parts
Embedded parts, also known as foundation bolts, are specially used for burying in concrete foundation to fix the base of various machines and equipment. Generally, Q235 steel is used, Q345B or 16Mn material is used for high strength processing, and secondary or tertiary threaded steel is occasionally used for processing. There are different forms of anchor bolts, such as raw materials, thick rods and thin rods. Raw material refers to raw material and steel, which is directly processed by round steel or wire rod without modification; rough rod or A-type, thin rod or B-type are all processed by steel after modification to the required rod diameter. According to different conditions of use, it can reach 3.6, 4.8, 5.8, 6.8, 8.8, etc. According to different specifications of steel structure, we can provide various specifications of embedded parts, mainly J-type anchor bolts, GB / T 799 anchor bolts and other anchor bolts.
Application: in the construction of large-scale steel structure workshop and steel reinforced concrete structure, the anchor bolts with larger diameter, especially the lower end hanging in the air, are easy to operate and can guarantee the installation accuracy of the anchor bolts.