With a hollow section, its length is far longer than the diameter or circumference of the steel. According to the cross section shape, it can be divided into round, square, rectangular and special type. According to the production process, it is divided into seamless steel pipe and welded steel pipe. There are hot rolling and cold rolling (drawing) two kinds of the seamless steel pipe. For welded steel pipe, there are straight seam welded steel pipe and spiral seam welded steel pipe.
Galvanized scaffolding system is all-round multi-directional aluminum alloy scaffold. This system, which is much more flexible than portal frame scaffold, provides access for most maintenance, cleaning and decoration works especially with complicated at great heights.
Features & Benefits
All-round scaffold
Multi-directional aluminum alloy scaffold. It is engineered to employ single aluminum tubes without height restriction. This scaffold, which is much more flexible than portal frame scaffold, applies to any height, any venue, any complex engineering condition.
Easy to handle
The whole system requires no extra tools or loose fittings for its setup and dismantling. An aerial platform of 20m can be easily assembled by two persons within a short time. The whole process is as easy as toy bricks game.
Tested Strength and Safety
With new cold-work technique of inexpand and out-compress, the joints are distributed with 4100-4400kg. Each deck can take 272kg and the complete tower 900kg.
Versatility
Scaffold makes a great combination of simplicity and flexibility. It can be designed and assembled in many ways to suit different work environments.
Up to 8 connections at various angles can be made in one plane with the statically ideal Allround connector. The assembly of the system is self-explanatory. if required, you can insert tubular or U-ledgers to accommodate the system scaffolding decks: the stiffening effect of the latter means that longitudinal ledgers parallel to the deck (locked against lift-off) are superfluous – a material and weight saving that brings additional assembly and transportation benefits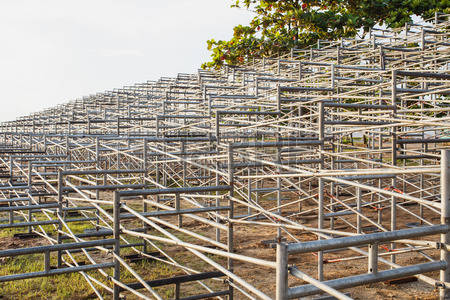 It is the scaffolding which fundamentally connects us and gives a complete package solution to the construction and scaffolding world. Our professionalism and quality solutions of scaffoldings are fully in accordance with international scaffold safety benchmark.ELEMENT certified guidelines, recognised and trusted across the civil and infrastructural buildings sector; offshore oil and gas, and renewable energy sector.
Applications
It is widely used for the maintenance, repairing and cleaning of
1. Subways and Tunnels
2. Road and Bridge Constructions
3. Airports and Stadiums
4. Petrochemical Construction
5. Complex Buildings
Range of temporary access solutions — Safer internal access components for modular scaffolding and stairway towers, plus a vast variety of special stair solutions.
An ideal propping system — Economic and adaptable with extremely high strength capacity values, self-supporting and quick to install.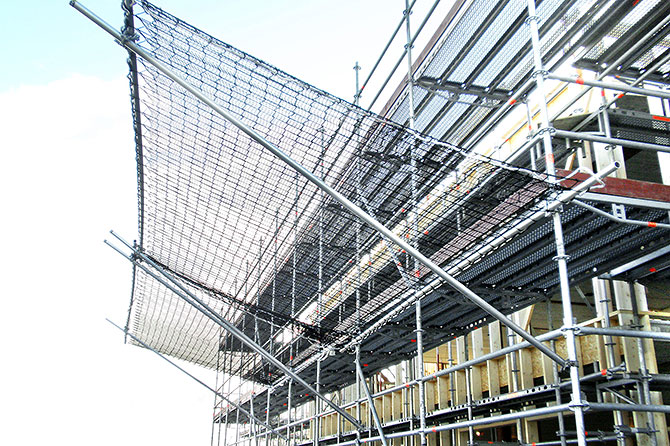 Scaffolding is a temporary structure to support the original structure as well as workmen used it as a platform to carry on the construction works. Types of scaffolding varies with the type of construction work. Scaffolding is made up of timber or steel. It should be stable and strong to support workmen and other construction material placed on it.