New-Info
Prefabricated Warehouses
We here, at Foshan Shengbang Steel Structure Co., Ltd. (for short "SBS"), make the best kind of prefabricated warehouses. We are the region's outstanding prefabricated warehouse suppliers. As the name suggests, it is a prefabricated warehouse. The parts of this warehouse are manufactured at the factory and once they are ready to be installed, they are transported to the site. Here, these parts are assembled to make a prefabricated warehouse. These prefabricated steel warehouses are mostly used commercially for the storage of goods.
Basic Parts of a Prefabricated Warehouse
Many parts are manufactured and put together to assemble a prefabricated warehouse. These parts are processed at a prefabrication workshop where the parts are manufactured to their finished status. Some of the major parts of this structure made at SBS are;
Steel Column
Roof Beam
Anti-Wind Column
Secondary Steel Structure mainly for Bracing
Steel Wall
Roof Panel which is usually a 0.5mm or 0.6mm single color sheet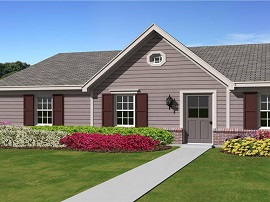 All these major parts are used to form a prefabricated warehouse. In addition to these parts, the industry steel structure warehouse is usually made up of steel beams, steel columns, steel trusses and other components which when put together compose the final warehouse structure as we see it. All these components are put together using welds, bolts or rivets to connect these parts of the warehouse.
Prefabricated Steel Structure Workshop
These prefabricated warehouses need a proper place to manufacture their parts and put them together to get the final structure. A prefabricated workshop is a pre-engineered steel structure which is used as a workshop for these prefabricated warehouses. SBS being the major prefabricated warehouses suppliers make use of these prefabricated workshops to manufacture their structures.
Advantages of Prefabricated Warehouses
The prefabricated warehouses are the need for storage and they come with many benefits. The ones manufactured at SBS also have some advantages to their structure which keep them in demand within the market. Some of the advantages of these prefabricated warehouse are as follows;
Features
It is a fast and flexible structure to assemble. It is safe with thermal and noise insulation. Moreover, it is water proof along with fire prevention
Cost-effective
The fast and easy installation of the prefabricated warehouse greatly shortens the construction time which reduces the costs as well
Durability
The whole structure is easy to maintain and can be used for over 50 years
Perfect design
It avoids leaks and water seepage completely. It is also in line with the national level of fire prevention
Carrying capacity
It is capable of resisting the impact of strong wind and seismic performance. It can also bear heavy snow loads
It is due to these advantages listed above which bring about many uses for these prefabricated warehouses. Some common places are;
construction engineering
railway
petrochemical industry
water conservancy construction
highway construction
military engineering
earthquake relief in the fields for temporary basis
Thus, SBS is the leading prefabricated warehouse suppliers with such beneficial structures and serving such a diverse market.