Steel Structural Workshop Building
Steel Structure Workshop building is formed by connecting up the H shaft, C purline, Z purline, U purline steel segments. The advantages incorporate wide traverse, high quality, lightweight, ease, temperature assurance, engaging, less development time, great protection, long life, open, seismic execution, flexibility, and so forth.
Steel Structure Workshop building is shaped by the primary system through connecting up the H pillar, C purline, Z purline, U purline steel segments. Rooftop and divider utilizing an assortment of boards together with different parts, for example, windows and entryways.
The framing of Steel Structure Workshop building is made with the goal that they cover when they are fitted together. This doesn't leave any openings so the building is protected against outside conditions. This helps keep the building hotter in the winter and cooler in the mid-year, sparing you on vitality costs.
1. Fast and flexible,
2. Secure and safe,
3. Thermal and commotion protection,
4. Waterproof and
5. Fire aversion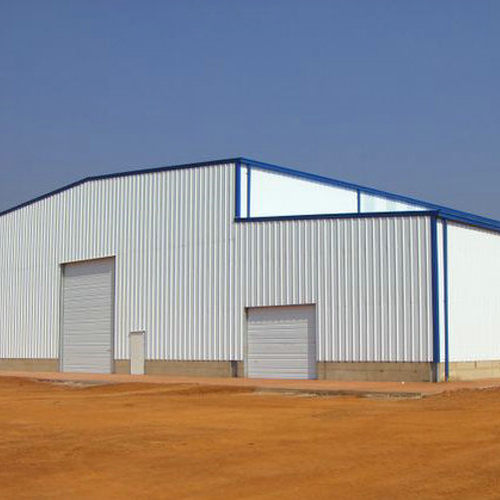 Less costly
Quick and simple installment significantly abbreviate the development time which lessens the expenses;
Durability
The entire structure is easy to maintain, which can be utilized for over 50 years.
Elegant design
Culminate configuration totally stays away from holes and water leakage. In the meantime, it's likewise in accordance with the national level of flame aversion.
Conveying limit and capacity
It can oppose the effect of solid breeze and seismic execution and bears substantial snow loads.
There are numerous focal points of Steel Structure Workshop building, for example, quick development, simple installation, immediately completed, stable structure, high quality, wide traverse, Lower cost and support quake sealing, water sealing, vitality saving, natural insurance and so on.
We are likewise well known as steel structure Hangar supplier, Hangar is a shut building structure to hold airship or shuttle. Shelters are worked of metal, wood, and cement. The word hangar originates from Middle French hang hart ("walled in area almost a house"), of Germanic origin, from Frankish *Haim Gard ("home-nook", "fence around a gathering of houses"), from *Haim ("home, town, village") and Gard ("yard").
In the aircraft industry even, the littlest of planes speaks to a speculation totaling a great many dollars in beginning venture and more cash in fundamental support. When you put resources into a steel flying machine shed from General Steel you're securing your venture and giving an appropriate administrative structure utilizing probably the most strong, high caliber, and financially savvy materials accessible.
Foshan Sheng Bang Steel Structure Co., Ltd is the main pre-fabricated steel structure supplier currently working in arrangements, outlining and delivering all the principal segments of a prefab steel building - the essential and auxiliary structures, the rooftop and divider frameworks, extras and warm protection frameworks.