Light steel structure-2
advantage
Light steel structure is a young and vitality of steel structure system, has been widely used in general industrial and agricultural, commercial and service buildings, such as office buildings, villas, warehouses, stadiums, entertainment, tourism and construction of low, multi-layer Residential buildings and other fields, but also for the old building, reconstruction, reinforcement and lack of building materials areas, transport inconvenience areas, tight schedule, movable demolition of buildings, much favored by the owners, mainly has the following characteristics: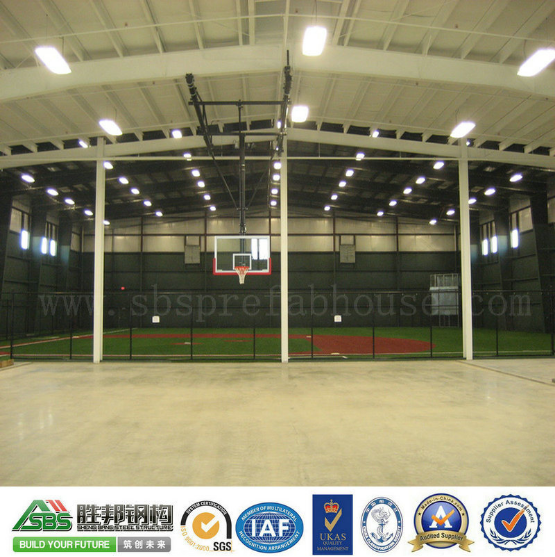 1) The use of lightweight thin-walled profile, light weight, high strength, small footprint.
2)Steel structure building parts are automatic, continuous, high-precision production, product specifications series, finalizing, supporting. The size of each part is accurate.
3) Structural design, detailed design, computer simulation installation, factory manufacturing, site installation, etc. with less time synchronization.
4) Basics Dry working method above is not wet operation, the interior decoration and so easy to put in place. Profile after galvanized, beautiful appearance and corrosion after coating, help to reduce the cost of enclosure and decoration.
5) Facilitate the expansion of column spacing and provide greater separation space, can reduce the height and increase the building area (residential useful area up to 92%). In the layer, transformation, reinforcement has obvious advantages.
6) The wide range of applications of new wall materials, extensive use of lighting with good ventilation.
7) indoor plumbing electrical wiring all hidden in the wall and floor, flexible layout, easy to modify.
8) The house can be relocated, all the materials can be recycled, no rubbish will be generated, and the project is in line with the sustainable development strategy.
The developed countries are rapidly applying to non-residential buildings and are expanding to multi-storey residential buildings. Non-residential buildings with less than four storeys of light steel door-style door-based, span more than 20m, commonly used in the construction of large-scale light industry, electronics, storage, processing and other workshops, but also used in daily supermarkets, temporary Housing, hangar and so on. Light steel structure residential buildings are generally used for multi-storey (4-6) and height 24m (7-9) of the high-rise. Energy-saving support through the addition of other energy-saving components, residential light steel structure can also be used for higher levels. Habitat light steel structure to use more by the hot-rolled H-beam frame structure, the connection of high-strength bolts (supplemented by welding), the use of multi-plate instead of the template steel reinforced concrete floor structure, the use of roof panels and more Set thermal insulation, waterproof in one of the color coated steel, multi-wall waterproof multi-use light wall panels.