New-Info
Four Questions To Ask A Builder Before Steel Structure Building Construction
No doubt, the work that a steel structure workshop building company will be time consuming. It's no easy task and depending on the size of the project will require steel structure manufacturers and steel building contractors to work hard.
Even in situations where you know how you want the building to look like inside and out, there are still questions that can linger. And honestly they should. It's a long and expensive project and you deserve to get your money's worth. Below is a short list of questions that you can ask your builder to determine if they are the right fit for you.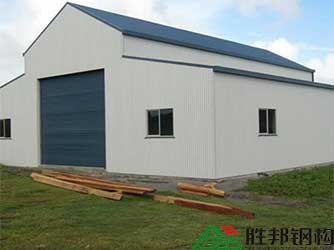 How do you manage change?
In a lot of cases with construction plans, our desires can change and require that the original plans be modified to reflect those changes. Whether it's a shift in floor plans for a house, or how many floors are required in a building, you want to make sure that the steel structure workshop building company and specifically the structural steel contractors work well with you.
This is a big question to ask as it'll bring to light what sort of prices they charge to changes, but also can set the tonne for how they see shifts in plans too. The last thing that you want mid project is structural steel contractors acting unprofessional or unreasonable because you want to make changes.
Will the building need touch-ups once we have everything in place?
After the steel structure building construction work is in place it can be exciting to start filling the place out with a variety of items. That being said, during the whole process you might notice some areas that could use some patch work. Whether it's a few cracks here and there or paint scratches from moving items, it's good to know what the company's stance is on all levels.
If there's something wrong with the steel call the steel structure manufacturers. With the work it's the structural steel contractors. Finally with general things you want to check the steel structure workshop building itself.
Do you have references I can call?
If the company you hired is a local steel structure workshop building company then surely they have worked on other projects around town. Take some time to ask the structural steel contractors where they worked previously and ask if you can call someone there to ask about their experience.
From there, you can ask the referral all kinds of questions like experience, progression speed, and particular issues they faced.
What are your strong and weak points in building?
Even though the steel that steel structure manufacturers make is quality indeed, the structural steel contractors do have their own strengths and weaknesses. Each builder has their sense of style and restrict themselves to that style. What this means is a builders knowledge could be limited in some areas but exceptional in other areas.
What this can translate to is a builder may opt for one of their own styles if you gave special instructions on a particular design. It might not be because the steel structure contractor can't follow instructions but perhaps their style may not be suitable for that design and may opt for something different. Regardless, make sure that you ask them.
In the end, the more quality questions you ask, the faster you can find a quality steel structure workshop building company to work for you, the faster you'll get your projects done and to your specifications!