New-Info
China Steel Structure Building Market Unsurpassed
The best steel structures company is, without a doubt, located in China. Steel warehouse manufacturers use innovative technology to prefabricate buildings, enabling a 57-storey steel structure building in China to go up in 19 days. China has captured the market with regard to this new form of technological innovation, where steel structures are engineered from designs, using precise measurements that can be positioned together to form elaborate or simple steel structures. The steel warehouse manufacturers in China can now build any steel structure building to suit your needs.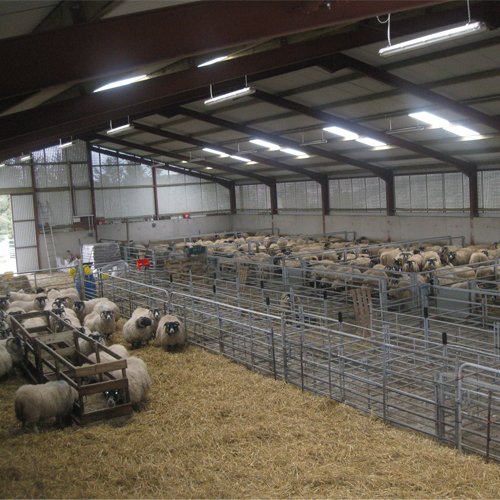 One of the top company's in China is Foshan Shengbang Steel Structure Co., Ltd. (for short "SBS"). They carry steel structures building for every industry, from frames for buildings, scaffolding, electrical or telecommunication towers, parking frames for vehicles and stage frames for lights. They can also create entire steel building structures for residential and commercial use, including animal husbandry, platforms and malls. SBS can create a single story or multiple story building, complete with roof, walls, ventilation, exit and entry points, PVC piping and floor decking.
The process for obtaining a prefabricated building is simple. First you contact the vendor for a free consultation. The vendor will design a program of what you want to do as well as discuss your overall budget. Once you are satisfied, you can place the order and sign a contract with the vendor. Then the drawings are made according to precise measurements, the raw material is ordered and production of the prefabricated building begins. Delivery is sent off to you with either the drawing plans for you to construct the building yourself from the material sent, or with a labour force from China who would construct it for you. The material is lightweight so shipping costs are very low and construction is no longer lengthy.
Buildings all around the world are being created from this prefabricated steel. It is heat resistant so it can withstand high temperatures, it is sustainable, requiring little maintenance, it is eco-friendly because steel can be recycled and it is strong enough to withstand high winds and seismic movement. Steel has been used in the past to build bridges, airplane hangars and monumental landmarks. Now, with Chinese innovative techniques, it is being used to build almost every type of structure imaginable, and the best part is, it is affordable.
At SBS, you can request to have the multiple buildings in different styles or designs or order just one piece. Delivery takes between 20 to 45 days, depending on the quantity you require. The company's first priority is satisfying the costumer, which is why it gives a step-by-step detail of the entire process and work with you before an official contract is signed. Their designs include modern, contemporary designs, European designs, Middle Eastern designs and many more. Their professional designers and engineers would work with you to create a design of your own as well. SBS is your one-stop shop for all your steel fabrication needs. Build a stronger future and a better, safer tomorrow, for yourself and generations to come, with steel structures, today.