Taishan Gaoliangding quarry- fully automatic sand washing line workshop
Period of Project : Dec.2021
Product : Sand washing line steel structure workshop
Total Area : 4500m²
Gaoliangding quarry-fully automatic sand washing line steel structure workshop- in Taishan
Sand washing line steel structure workshop- steel column installation
With the concept of environmental protection and the sustainable development has become more and more in-depth, and the demand for low-cost and high-efficiency has become increasingly high in practical work. Steel structure construction causes little pollution during construction, and it is easy to install and disassemble, and can be 100% The advantages of recycling have also become more prominent. As an outstanding enterprise in the industry, SBS will continue to update and optimize itself, improve its own professional and technical level, fully grasp the production and installation technology of steel structures, strengthen the control of steel structure production and installation quality, ensure the safety and quality of construction projects are good.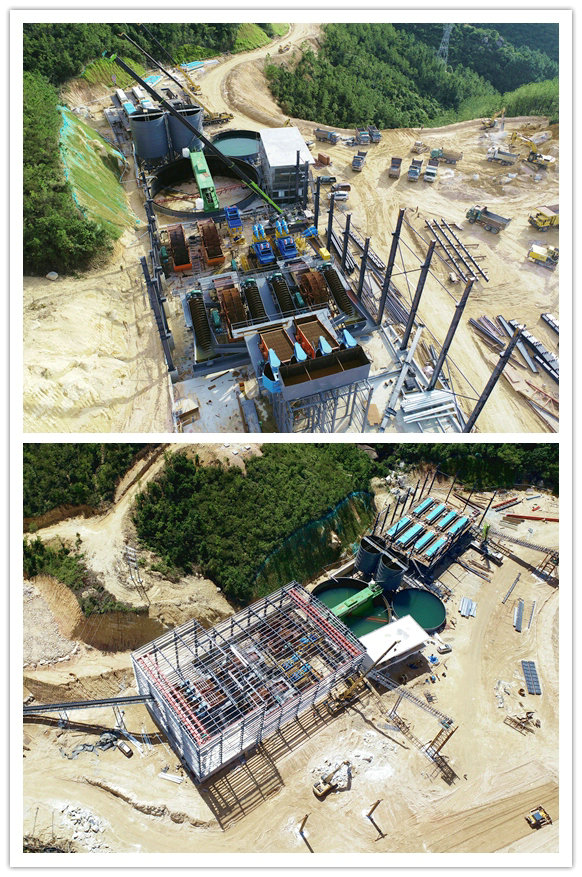 Sand washing line steel structure workshop- steel beam installation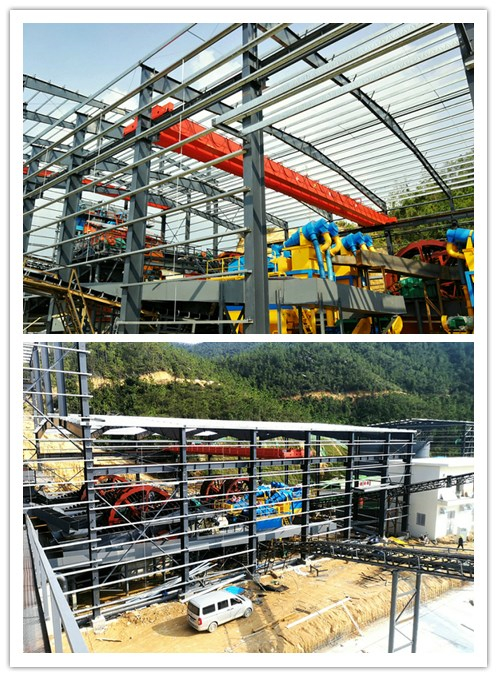 Sand washing line steel structure workshop- roof tile,wall panel installation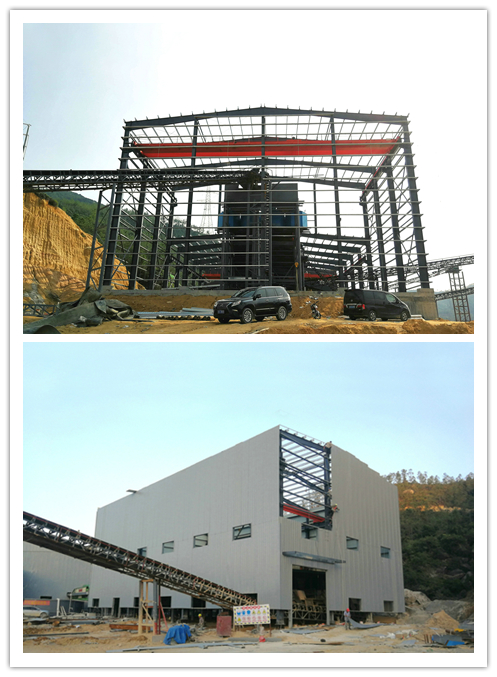 Sand washing line steel structure workshop finish installation
Taishan Gaoliangding quarry- fully automatic sand washing line workshop project undertaken by SBS prefabricated steel structure deep prefabrication construction technology is applied to the prefabrication of steel structures such as pipe frames and equipment platforms. Designed through 3D professional modeling, detailed to the connection position and bolt arrangement. The professional design team conducted a detailed technical investigation, eliminated the difficulties of prefabricated steel structures, multiple nodes, high design requirements, and short installation time, and completed efficiently all production difficulties. The prefabricated depth of all steel structures reaches 98%, and the tolerances of the axis lines, elevations, and joint positions of the system's pipe racks are controlled within 2mm, and there are no reworks beyond the millenium pipe racks. The hole position, aperture, quantity, etc. of several million bolts are matched with the field installation with no mistake.