Prefabricate Steel Structure Store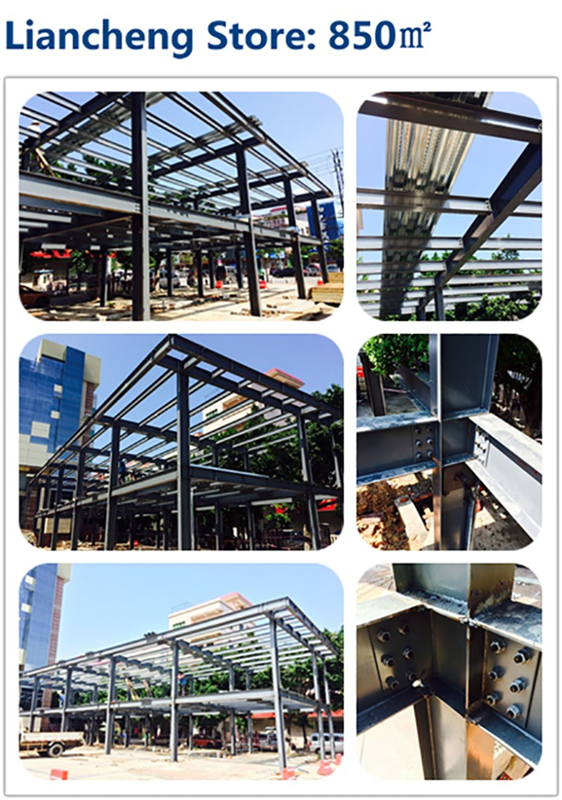 1. Steel structure office
SBS is specialized in manufacturing prefabricated steel structure Office with advanced production lines.Office is handling the affairs of a particular place or a place to provide services . Work is to provide office space, different types of businesses , office space vary by office equipment , office staff and other auxiliary equipment composition, put some in the office suitable working environment for people and things that really help , flower, paintings. Office , you can also refer to a body , such as district offices, district government offices, Party offices , etc., is a window to the outside unit , internal organs to assist leadership.
2. Product Detail information
1) Steel Structure Panel material
The steel structure panel material included EPS sandwich panel,Rock wool sandwich panel,PU sandwich panel,fiber-glass ,steel sheet.
Steel structure panel material: including wall panel and roof panel
Sandwich core materials: EPS, PU, rock wool, glass wool
Thickness of sandwich panels: 50mm, 75mm, 100mm, 150mm
Single color plate material thickness: 0.376mm, 0.426mm, 0.476mm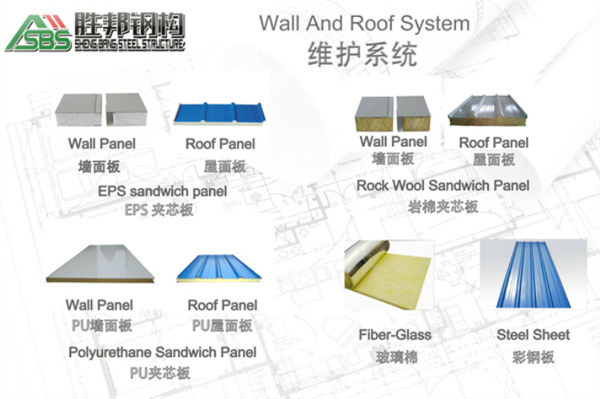 3. Product details
Product Name

Prefabricated Steel Structure Warehouse

Specification

Foundation

Concrete and Steel

Support

X or V types, angle steel or round tube

Surface

Two layers and anti-rust paint

Color

White, Grey, Blue, Green, etc

size

Designed by your requirement

Advantages

1. Stable Construction
2. Anti-seismic performance
3. Aesthetic appearance
4. Short construction period
5. High-speed installation
6. Life span durability
7. Environmental-Friendly product
8. Energy saving

Main component

Base materials

Cement and steel foundation bolts

Main frame

H beam (welded or hot rolled)

Material

Q35B,Q345B

Purlin

C purlin (C120-320) or Z Purlin (Z100-200)

Bracing

Tie bar, lateral bracing, column bracing, knee bracing, etc

Bolt

Normal bolt, high strength bolts, Galvanized bolt

Roof & wall

Sandwich panel, steel corrugated sheet

Door

Sliding door , rolling shutter

Window

PVC window, aluminum-alloy Window

Accessories

Skylight, ventilation, downpipe and galvanized gutter etc.
4.Steel structure design common norms are as follows:
"Cold-formed steel structure technical specifications" (GB50018-2002)
"Construction Quality Acceptance of Steel" (GB50205-2001)
"Technical Specification for welded steel structure" (JGJ81-2002, J218-2002)
"Technical Specification for Steel Structures of Tall Buildings" (JGJ99-98)
5. Commonly used steel grades and performance of steel
Carbon structural steel: Q195, Q215, Q235, Q255, Q275, etc.
High-strength low-alloy structural steel
Quality carbon structural steel and alloy structural steel
Special purpose steel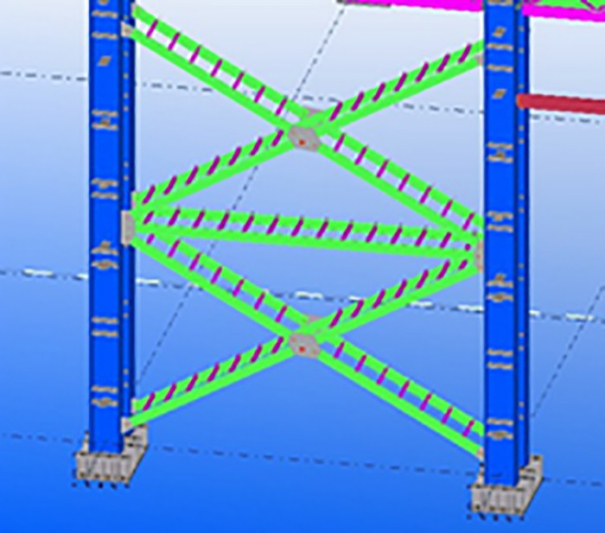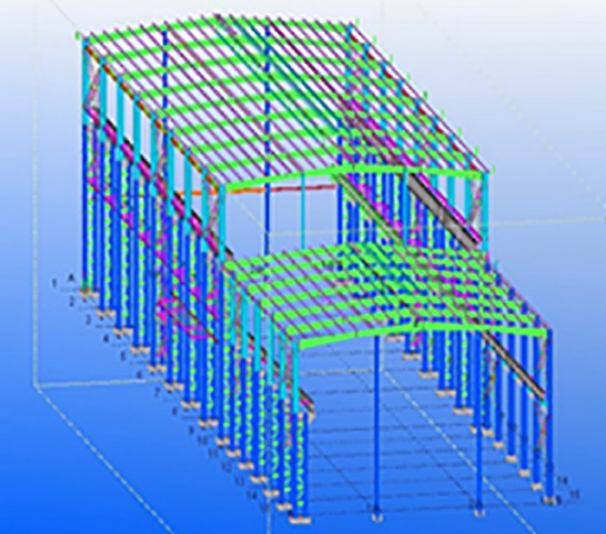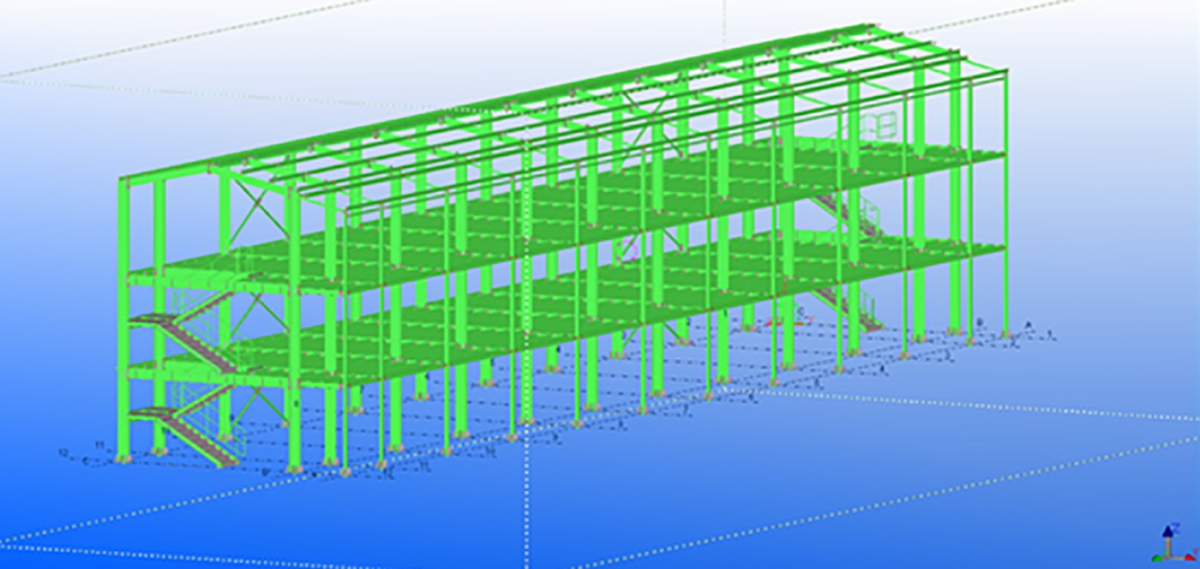 The available shear strength of the special segment shall be calculated as the sum of the available shear strength of the chord members through flexure, and of the shear strength corresponding to the available tensile strength and 0.3 times the available
compressive strength of the diagonal members, when they are used. The top and bottom chord members in the special segment shall be made of identical sections and shall provide at least 25% of the required vertical shear strength.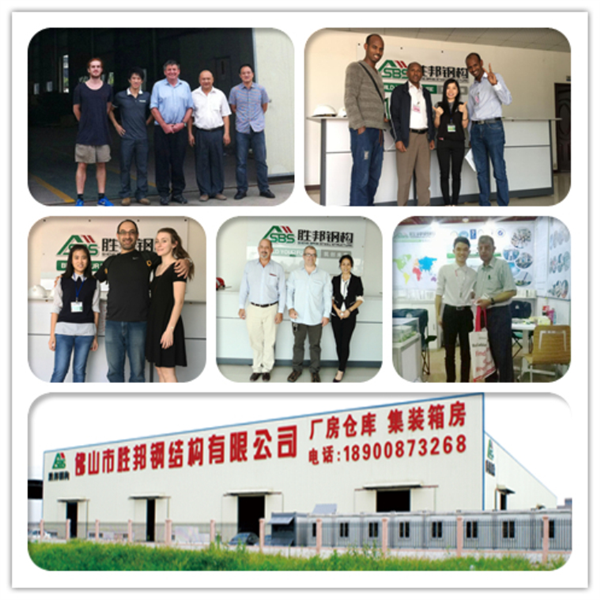 The precision engineering through modern technology that produces steel building components, when properly insulated accomplished superior R-ratings when compared to insulation applied to traditional building materials. Our buildings can be manufactured to several sizes, but we've listed some of the more popular sizes below. If you don't see the size you're looking for please contact us through the button below. Does your steel building need to be habitable, as in a dormitory, or provide shelter for animals, as in a steel barn, or a riding arena? Whatever it is that you are building, a steel building offers you the flexibility that you need. And again, because you are using steel instead of wood, steel building pricing is highly competitive in today's construction market.