New-Info
Innovation Of Steel Structure Building
Natural disasters such as hurricanes and tornadoes have garnered fear in losing buildings and livestock. This fear gave rise to steel structure manufacturing which provides more durability to structures. Foshan Shengbang Steel Structure Co., Ltd. (or SBS for short) is an innovative steel structures company and the most reliable steel structure manufacturer in China. They pride themselves in "building your future" by offering solutions that cater to your needs. All you need to do is contact them and you are on your way to growing your company or your home's physical stability.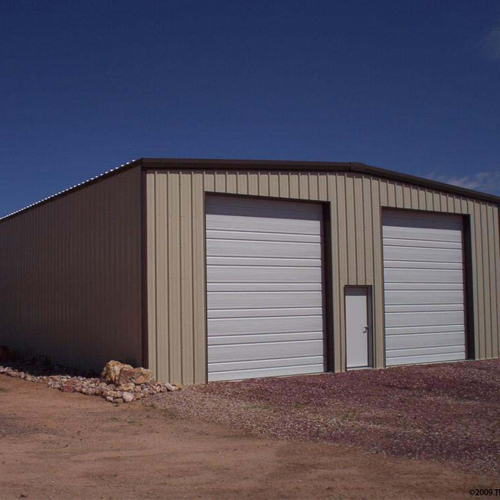 SBS can provide you with several solutions or you can design your own. You can order steel as a frame for your building, choose one of their many designs solutions or you can have SBS prefabricate an entire building according to your designs. They export material to over 30 countries around the world and can even supply a team that would put up the structure for you, or provide you with installation drawings so that you can construct them yourself. The materials are lightweight so transportation costs are not high and prefabrication ensures that time spent on labour during installation, is minimized.
In the past, steel frames were used to provide more durability to buildings and brick and concrete filled in the spaces. Present day buildings are now being constructed entirely of steel, which is easier, faster and cheaper. Less time is wasted in installation because technology has allowed for steel sheets to be prefabricated according to different sizes, that is the roof and walls of a building. Less money is wasted on having to purchase additional material such as brick and concrete and the cost of labour would also decrease since materials are easily put together from precise measurements during manufacturing.
Buildings are now being made entirely out of steel for commercial and residential purposes. Yes, you can have SBS construct a house or apartment building for you, entirely out of steel. Steel bends when the earth shifts, so in the event of a large natural disaster such as an earthquake, high-level buildings would slowly bend, giving you ample time to evacuate, whereas brick and concrete buildings simply crumble on impact. Steel structures are very low maintenance, you would not have to worry about repairing cracked walls or even repainting regularly.
Steel structures are recyclable so it is safe for the environment. It is pest resistant so you do not have to worry about your home or building being attacked by bugs and insects such as termites. SBS has some amazing designs that are aesthetically pleasing for residential homes and commercial buildings. You can even rare your livestock in these buildings or store your crop and machinery. The Eiffel Tower in Paris was made entire of steel, the Brooklyn Bridge in New York is also made of steel and the Burj Khalifa in Dubai, the tallest building in the world, is a steel structure. The innovation of steel has also made it lighter than wood, and of a more sustainable, sturdy and flexible quality. Trust SBS for your next building idea.