Economic Steel Structure Garage
1.Product Detail information
1)Steel Structure Panel material
The steel structure panel material included EPS sandwich panel,Rock wool sandwich panel,PU sandwich panel,fiber-glass ,steel sheet.
Steel structure panel material: including wall panel and roof panel
Sandwich core materials: EPS, PU, rock wool, glass wool
Thickness of sandwich panels: 50mm, 75mm, 100mm, 150mm
Single color plate material thickness: 0.376mm, 0.426mm, 0.476mm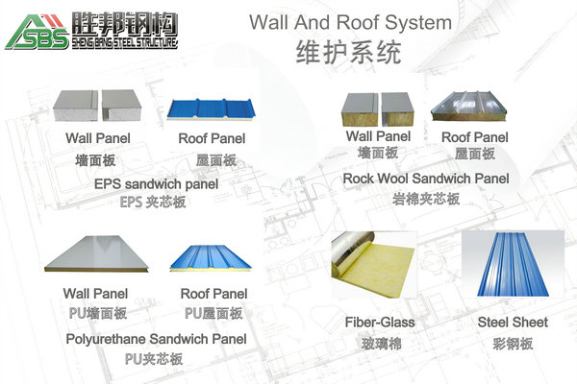 2、Product details
| | |
| --- | --- |
| Main structure | Steel Welded H Section |
| Purlin | C Section Channel or Z Section Channel |
| Roof Cladding | Sandwich Panel or Corrugated Steel Sheet with Fiber Glass Wool Coil |
| Wall Cladding | Sandwich Panel or Corrugated Steel Sheet |
| Tie Rod | Circular Steel Tube |
| Brace | Round Bar |
| Column & Transverse Brace | Angle Steel or H Section Steel or Steel Pipe |
| Knee Brace | Angle Steel |
| Roof Gutter | Color Steel Sheet |
| Rainspout | PVC Pipe |
| Door | Sliding Sandwich Panel Door or Metal Door |
| Windows | PVC/Plastic Steel/Aluminum Alloy Window |
| Connecting | High Strength Bolts |
| Packing | Can be loaded into 40ft'GP/HQ/OT, or 20 ft'container. |
| Drawing | We can make the design and quotation according to your requirement or your drawing |
3.Advantage
1) Features: fast and flexible to assemble, safe, thermal and noise insulation, water proof and fire prevention;
2) Cost-effective: Fast and easy installation greatly shorten the construction time which reduce the costs;
3) Durability: The whole structure is easy in maintenance, which can be used for more than 50 years.
4) Perfect design: Perfect design completely avoids leaks and water seepage. Meanwhile, it's also in line with the national level of fire prevention.
5) Carrying capacity: can resists the impact of strong wind and seismic performance and bears heavy snow loads.
Due to the above advantages, combination of light china steel building structures in construction engineering, railway, petrochemical industry, water conservancy construction highway construction and military engineering and earthquake relief in the fields of temporary is widely used in construction.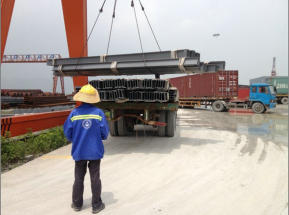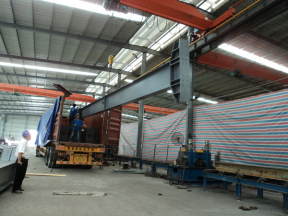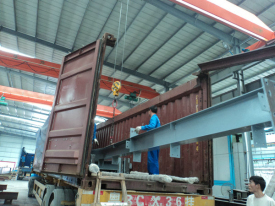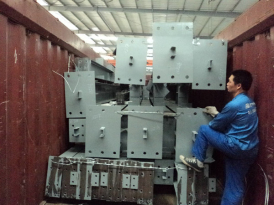 4.Guidance installation
Shengbang Steel Structure Company can supply the guidance installation service.Usually steel structure building is a large installation engineering. If customers may need the professional technical engineer to supervise the installation on site overseas, the customer must to inform before 1 months from leave the China . But customer should coordinate with us for following aspects:
Customer should provide:
1) Translator or assistant on site.
2.)All costs raised including:
A. visa fee
B. Round trip flight ticket
C. Accident insurance for the supervisor during the period
D. Accommodation
E. Daily meals
F. Internet
G. Local traffic fee (if any)
3) The customer should pay the engineer with supervision fee, which can be negotiated and decided by both.
4)Customer has the responsibility to provide necessary security system to protect the supervisor, especially in some unrest countries.
There have some guidance installation picture: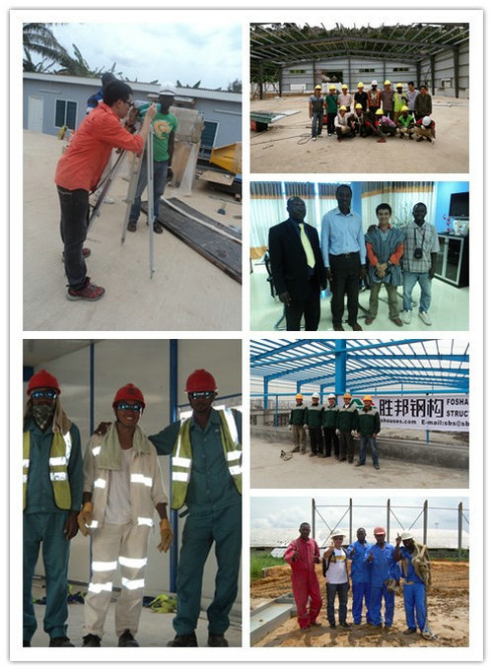 5.Protected zone of inverted V-braced frame
Groove welds at column splices are designated as demand critical for several reasons. First, although the consequences of a brittle failure at a column splice are not clearly understood, it is believed that such a failure may endanger the safety of the frame.
Second, the actual forces that will occur at a column splice during an earthquake are very difficult to predict. Thus, even though analysis of the frame under code specified load combinations (with the amplified seismic load) may show that no tension will occur at a weld, such an analysis cannot be considered reliable for the prediction of these demands.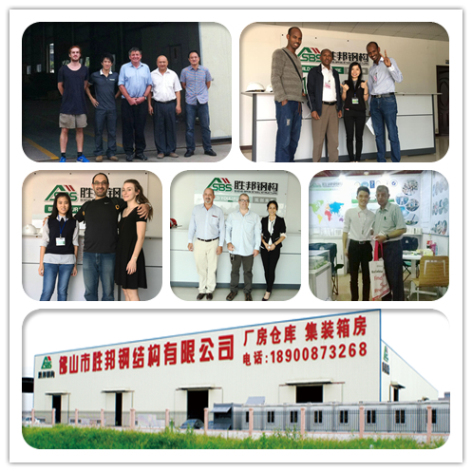 Protected zone of X-braced frame
Accordingly, in order to provide a
high degree of protection against brittle failure at column splice groove welds, the use of demand critical welds is specified. PJP groove welds are included in this requirement, because the unfused portion on the weld makes PJP welds particularly
prone to brittle failure.