Steel Structure Workshop in Indonesia
Jagat Baja Prima Utama's 10,000 sq meter facility includes all physical and professional resources required for state-of-the-art steel structure design, engineering and fabrication. Full computerized support for the CAD and drafting units ensure full component integration and effective coordination and implementation of design updates.
Fabrication facilities include current technology multi-spindle CNC drilling machine and a high-efficiency auto-matic cold circular saw. Transfer lines can cut and drill beams up to 1,200 cm by 500 cm.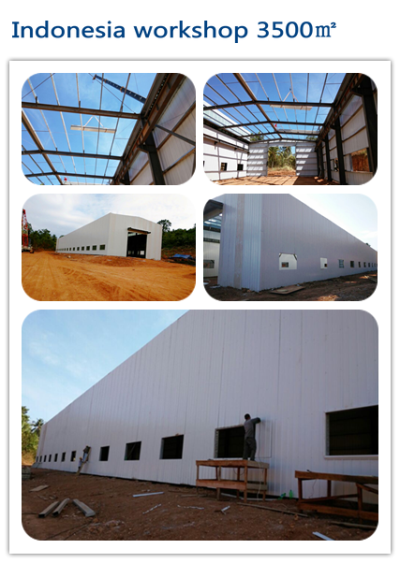 Available Strength
The steel core shall be designed to resist the entire axial force in the brace. The brace design axial strength, φPysc (LRFD), and the brace allowable axial strength, Pysc /Ω (ASD), in tension and compression, in accordance with the limit
state of yielding, shall be determined as follows:
Pysc = FyscAsc (F4-1)
φ = 0.90 (LRFD) Ω = 1.67 (ASD)
where
Asc = cross-sectional area of the yielding segment of the steel core, in.2 (mm2)
Fysc = specified minimum yield stress of the steel core, or actual yie
1.STEEL STRUCTURE WORKSHOP
Steel structure workshop main bearing component is composed of steel. The steel structure Workshop has the advantages of wide span, high strength, light weight, low cost, temperature protection, save energy,beautiful appearance, short construction time, good effect of insulation, long using life, space-efficient, good seismic performance, flexible layout,etc.
2.Material of steel structure
Steel Structure Workshop is formed by the main framework through linking up the H beam,C purline,Z purline,U purline steel components. Roof and wall using a variety of panels together with other components such as windows and doors.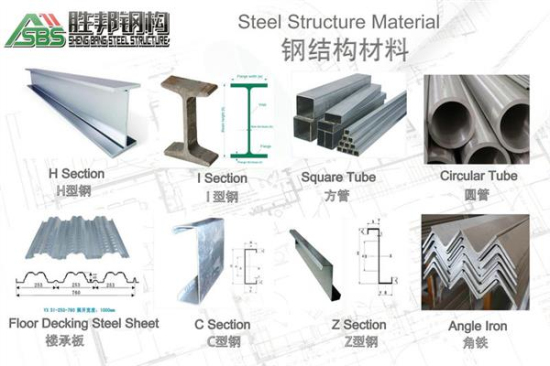 All facilities are supported by a solid human resources base, with extensive qualifications and experience in engineering, procurement, on-site management and quality control.
3.Product Details
| | |
| --- | --- |
| Usage | Steel Structure workshop,warehouse,office or so on. |
| Size | length*width*high, and the ridge height, slope |
| Standard | China Standard,England Standard,America Standard or Australia Standard(please supply the detail date) |
| Crane | Do you need the crane?If you need please tell me the loding. |
| Country | Which country that the building will be? |
| Design load | Wind speed, Snow load, Earthquake |
| Wall and Roof | Steel sheet or sandwich panel |
| Insulation | Fiber glass, EPS,Rock wool,PU,please tell me the thickness |
| Surface | Painted (alkyd paint or Epoxy paint) ,Hot dip galvanize |
| Window | Quantity, material, dimension (W*H) and position |
| Door | Quantity, material, dimension (W*H) and position |
| Accessories | Down pipe, Out gutter, Ventilator, skylight etc. |
4、Design capacit
Prefabricated Steel Structure Workshop are very durable. They are strong enough to withstand heavy snowfall, high winds, and strong earthquakes. The steel paneling can also be coated with aluminum compounds to prevent rusting and increase the life of the panels. Prefabricated Steel Structure Workshop are also non-combustible so it's unlikely they will be destroyed by fire. This makes them perfect for storing hazardous chemicals. In addition to the durability, another benefit is the speed of construction.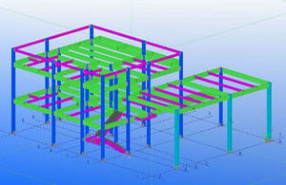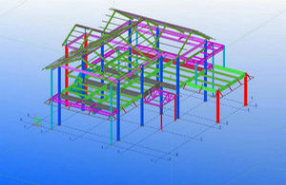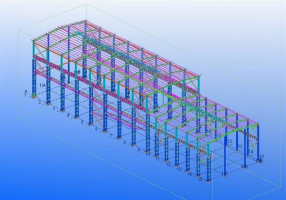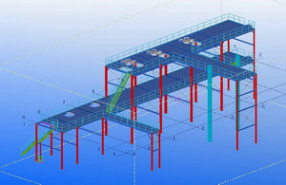 5.Guidance installation
Shengbang Steel Structure Company can supply the guidance installation service.Usually steel structure building is a large installation engineering. If customers may need the professional technical engineer to supervise the installation on site overseas, the customer must to inform before 1 months from leave the China . But you should coordinate with us for following aspects:
1) Translator or assistant on site.
2.)All costs raised including:
A. visa fee
B. Round trip flight ticket
C. Accident insurance for the supervisor during the period
D. Accommodation
E. Daily meals
F. Internet
G. Local traffic fee (if any)
3) The customer should pay the engineer with supervision fee, which can be negotiated and decided by both.
4)Customer has the responsibility to provide necessary security system to protect the supervisor, especially in some unrest countries.
some guidance installation picture: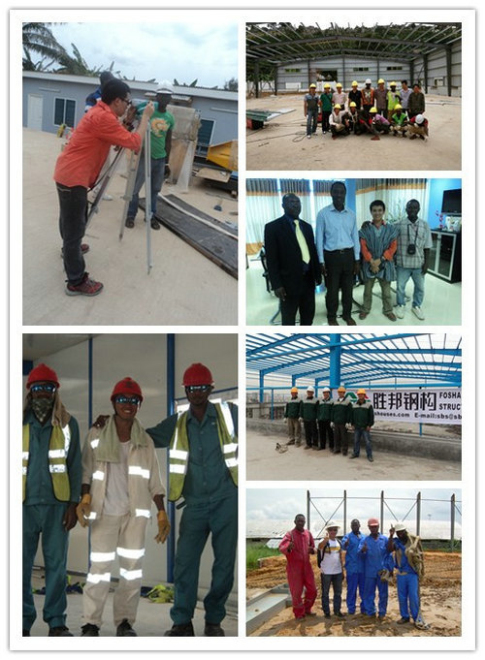 The panel design shear strength, φVn (LRFD), and the allowable shear strength,
Vn /Ω (ASD), in accordance with the limit state of shear yielding, shall be determined
as follows:
Vn = 0.42Fy twLcf sin2α (F5-1)
φ = 0.90 (LRFD) Ω = 1.67 (ASD)
where
Lcf = clear distance between column flanges, in. (mm)
tw = thickness of the web, in. (mm)
α =angle of web yielding in degrees, as measured relative to the vertical.